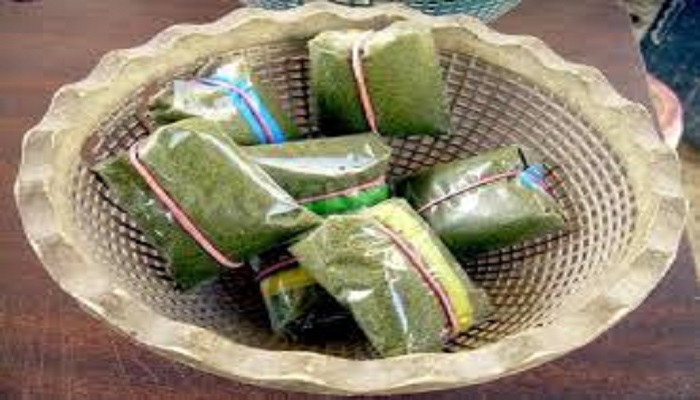 A cabin crew member of national carrier Air India has been arrested by customs officers for allegedly trying to smuggle narcotic by hiding it in a meal service cart of a flight.
The officers seized nearly two kilograms of marijuana from the cart of the Air India flight from Chennai according to a release issued by the customs.
A detailed investigation was carried out and a member of the cabin crew was arrested, it said.