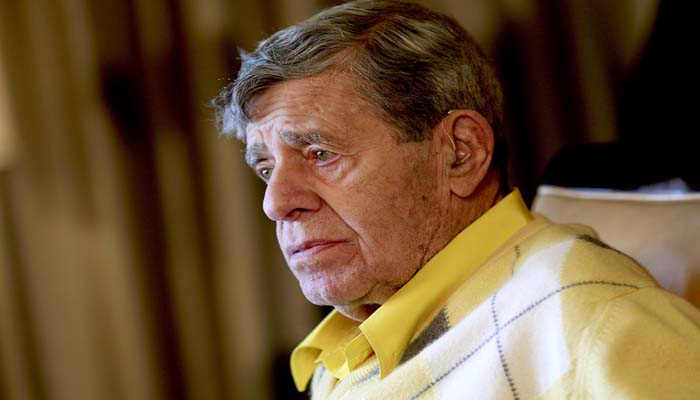 Jerry Lewis, the slapstick-loving comedian, innovative filmmaker died Sunday after a brief illness. He was 91.
No sources elaborated on the illness from which Lewis was suffering. Lewis first gained fame for his frenzied comedy-and-music act with singer Dean Martin.
Lewis went solo, and by the early '60s, he had become a top draw in movies such as "The Bellboy," "The Nutty Professor" and "The Patsy." Along the way, he pioneered the use of videotape and closed-circuit monitors in moviemaking, a now-standard technique called video assist.
For most of his career, Lewis was a complicated and sometimes polarizing figure. An undeniable comedic genius, he pursued a singular vision and commanded a rare amount of creative control over his work with Paramount Pictures and other studios.
His legacy also includes more than $2.5 billion raised for the Muscular Dystrophy Association through the annual Labor Day telethon that he made an end-of-summer ritual for decades until he was relieved of the hosting job in 2011.
He first helped raise money for muscular dystrophy in a telethon in 1956. He was so successful, and so devoted to the cause, that children affected by the disease became known as "Jerry's kids." The telethon, long known as "The Jerry Lewis MDA Telethon," began airing on Labor Day weekend in 1966, and Lewis served as host until 2011.
The high regard in which his comic abilities were held in France he received the Legion of Honor award in 1983 became a running joke in the U.S. long after Lewis' style of broad physical comedy fell out of fashion. His final film, "Max Rose," screened at France's Cannes Film Festival in 2013.
In 2009, Lewis received the Academy of Motion Pictures Arts & Sciences' Jean Hersholt Award for his charitable work. In May 2014, he added his footprints to those of other screen luminaries at the Chinese Theatre.