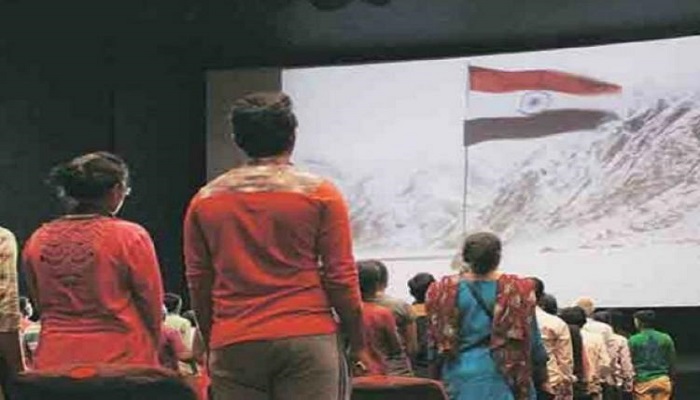 Three Kashmiri students who enrolled in an engineering course in Hyderabad, were arrested by the police on Saturday for allegedly disrespecting the national anthem, by not standing up when the anthem was being played at a movie theatre.
According to Rajendranagar police, the students — Omer Fiaz Luney, Mudabir Shabbir, and Zaminugal — were booked under Section 2 of the Prevention of Insult to National Honour Act, which carries an imprisonment up to three years, if convicted, a police official said. As per the complaint made by the manager of the Attapur mall, where the trio went to watch the movie 'Bareilly Ki Barfi' late in the afternoon, the students seated in one of the back rows failed to stand up when the national anthem was playing. "Instead, they kept talking among themselves even as they were seated. Other persons in the movie hall objected to their behaviour, following which the manager filed a complaint," the official, who is not authorised to speak to the press directly, said. A contrasting claim was made by a former GHMC corporator, who alleged that a case was foisted on the students at the behest of a senior police officer.
"When I heard about the arrest from other Kashmiri students, I sent some people to the police station to enquire about the incident," MBT corporator Amjedullah Khan said.