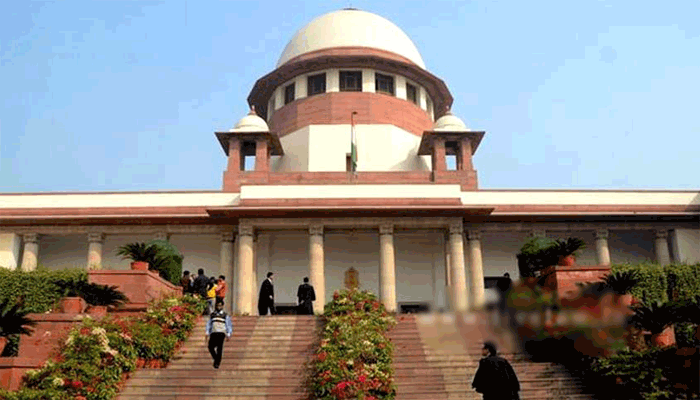 A nine-judge constitution bench of the Supreme Court will pronounce its verdict on whether the right to privacy can be elevated to the status of a fundamental right under the Indian Constitution. The judgment will be made tomorrow at 10.30 am.
The court had reserved its verdict on August 3 after marathon day-long hearings spanning six days across three weeks.
The Supreme Court on August 1 had said that that there had to be "overarching" guidelines to protect an individual's private information in public domain to ensure that it was used only for an intended purpose.
The bench, headed by Chief Justice J S Khehar, also referred to the fact that India was a signatory of a 1948 international convention which recognised privacy as a human right.
The bench, which also comprised justices J Chelameswar, S A Bobde, R K Agrawal, R F Nariman, A M Sapre, D Y Chandrachud, Sanjay Kishan Kaul and S Abdul Nazeer, said that there has to be an "overarching" or all-embracing guideline to ensure that the private information of individuals, put in public domain, was used only for an intended purpose.
The Centre in its defence of saying that privacy wasn't a fundamental right told the Supreme Court since privacy was multifaceted, it could not be treated as a fundamental right.
"There is no fundamental right to privacy and even if it is assumed as a fundamental right, it is multifaceted. Every facet can't be ipso facto considered a fundamental right," Attorney General KK Venugopal told the bench.