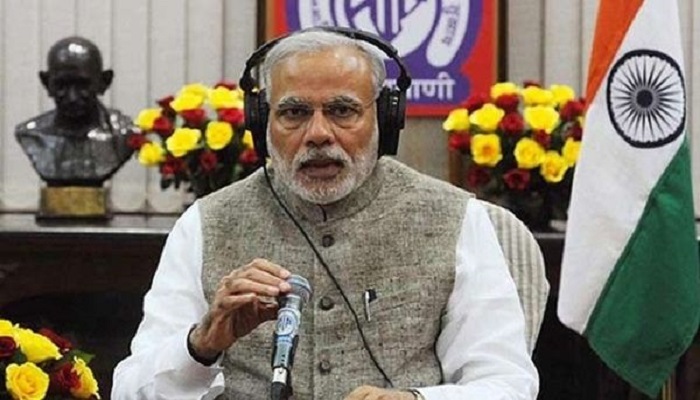 Prime Minister Narendra Modi said on Sunday that violence in the name of faith will not be tolerated and "everyone will have to bow before the law", days after the deadly rioting by followers of a Haryana cult leader who was convicted of rape. (Highlights)
"Those who take the law in their hands or take to violence will not be spared, whoever they are," Modi said on his monthly radio show Mann Ki Baat.
His comments come after Haryana, a state ruled by his Bharatiya Janata Party, reeled under violence unleashed by the followers of Gurmeet Ram Rahim Singh, the head of spiritual cult Dera Sacha Sauda, who ran riot after their leader was convicted of rape on Friday. At least 36 people died and several parts of northern India, including the national capital, were on lockdown due to the violence.
"India is the land of Mahatma Gandhi and Lord Buddha. Violence is not acceptable in the nation, in any form," Modi said in the 35th edition of his once-a-month radio address.
On Saturday, the Prime Minister and his party colleague Manohar Lal Khattar — the CM of Haryana — were criticised by the Punjab and Haryana high court for failing to contain the recent violence.
"The PM is of the nation and not of the BJP. National integrity is above parties. Are we one nation or a party nation?" asked the bench, after saying the state government had made a "political surrender to lure vote banks".
On Sunday, Modi said: "I had said this from the ramparts of the Red Fort as well that violence in the name of faith will not be tolerated… Whether it is communal faith, faith in political ideologies or faith in a person or customs, no one has the right to take the law into their hands. The constitution that Babasaheb Ambedkar gave us, ensures justice for every person."
Modi's Mann Ki Baat remarks are likely to also be seen in the context of growing vigilantism of so-called cow protectors who have attacked and killed people for consuming, trading or transporting beef. Modi has previously labelled such vigilantes as anti-social elements and reiterated on Sunday his criticism for such violence.
"Killing people in the name of 'gau bhakti' is not acceptable. This is not something Mahatma Gandhi would approve," he had said at a function in Ahmedabad last month to mark the centenary of Sabarmati Ashram.
Cows are considered sacred by Hindus and the vigilantes invariably belong to right-wing Hindu outfits.
After his comments on violence, the PM spoke about several of his government's schemes including the Swachh Bharat initiative and social inclusion programmes