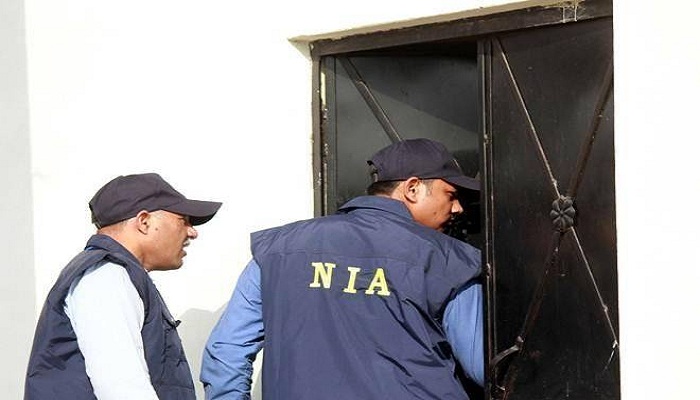 The National Investigation Agency (NIA) today conducted searches at 16 locations in Kashmir and Delhi on traders who were allegedly indulging in hawala operations and using the money for funding terror and separatist activities, officials said.
"Sleuths of the NIA swooped down on traders at various parts of Srinagar and North Kashmir this morning and carried out extensive search operations at suspected locations," officials said.
As many as five traders in old Delhi were also raided by the NIA officials.
The raids come a day after the NIA arrested two persons, including a freelance photo-journalist, who allegedly indulged in stone pelting and mobilised support against security personnel through social media.
These raids and arrests by the NIA is part of its investigation in a case registered on May 30 in which the leader of the Pakistan-based Jamaat–ud–Dawa and banned terrorist outfit Lashkar–e–Taiba, Hafiz Saeed, was named as an accused.
The NIA has arrested seven persons in the case of alleged funding of terror and subversive activities in the Kashmir Valley to fuel unrest there.
The case was registered on issues of raising, receiving and collecting funds through various illegal means, including hawala channels, for funding such activities. It also included causing disruption in the Valley by stone pelting, burning schools, damaging public property and waging war against India.