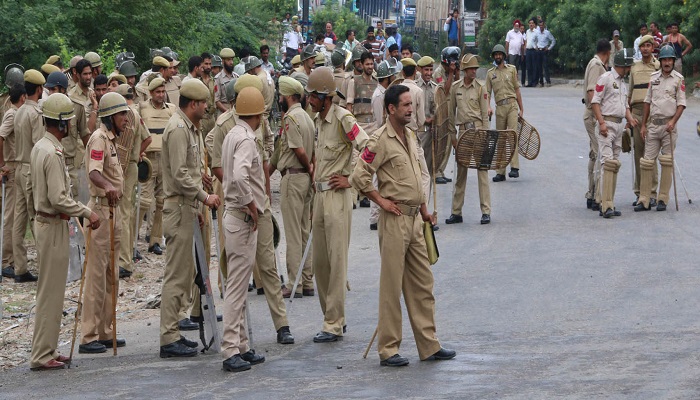 After the death of policemen in various clashes, the Centre has finally allocated funds for the purchase of bullet-proof vehicles for Jammu and Kashmir Police personnel, Home Minister Rajnath Singh said during his interaction with cops in south Kashmir's Anantnag district on Sunday.
His announcement comes in the wake of the killing of six police personnel, including SHO Feroz Ahmad, in Achabal area of Anantnag district on June 16. The slain SHO had requisitioned a bullet-proof vehicle in view of the danger posed by militants in south Kashmir, but was not provided one.
"We have allocated funds for purchase of bullet-proof vehicles for Jammu and Kashmir police," Mr. Singh said in Anantnag, 52 kilometres from Srinagar.
The Home Minister also said the Centre has approved funds for opening a trauma centre for police personnel and lauded them for working in the "extremely challenging conditions" in the Valley. He paid tributes to the sacrifice made by ASI Abdul Rasheed and constable Imtiyaz who were killed in militant attacks in south Kashmir recently. 
Underlining the priority attached by the Centre to Kashmir, Singh said no other home minister had ever visited the state so frequently. "I have come to the state the fifth time within an year or so."
The Home Minister said he had come with an open mind and was willing to interact with anyone who wanted to help in resolving the problems facing Kashmir. Mr. Singh will interact with CRPF personnel in Anantnag and is scheduled to chair a meeting security review here later in the day.