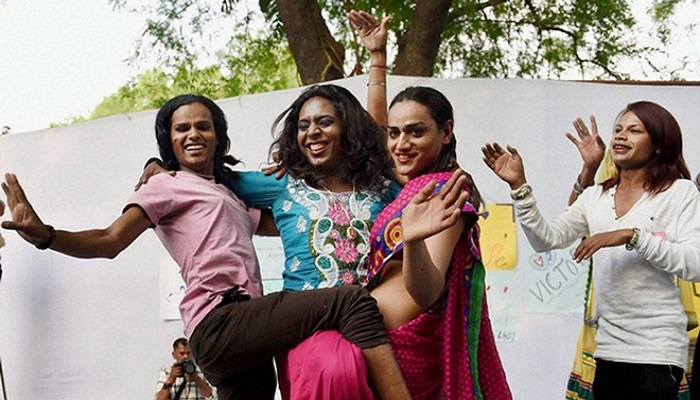 In a relief to thousands of transgenders in the state, the Kerala government is all set to open exclusive TG clinics and begin sex-change surgery in the state-run medical colleges for the first time.
The step is part of the state government's various initiatives to bring the marginalised group to the forefront of the society as envisaged in the state Transgender Policy, unveiled for the first time in the country in 2015.
It has been a long pending demand of the transgender community (TG) to get facilities for the sensitive, expensive and time-consuming surgery in the state.
The state Health and Social Justice departments, with the support of Legal Services Society, will begin the Transgender (TG) clinic to address various health issues of the people belonging to the third gender and provide them counselling.
Health Minister K K Shylaja said the first such clinic would be opened in Kottayam Government Medical College soon.
With an aim to empower the TGs, the government has also plans to open a skill development centre in Kochi, she said.
"We are planning to open Transgender Clinics in all government medical colleges in the state.. We have also plans to provide facilities for their surgery at least in two medical colleges," Shylaja told.
The coordination of various departments, including plastic surgery, dermatology, psychiatry, general medicine are needed for the surgery and discussions are underway regarding this, she said.
"Our plan is to start the surgery at Kottayam medical college in the next two months," she said, adding that the initiatives would make the state health sector more TG-friendly.
The minister also said the CPI(M)-led LDF government had a positive approach towards the marginalised group and launched a series of welfare measures in the last one and half years after it came to power.
The government had issued identity cards for transgenders and earmarked Rs 10 crore for their welfare in the last budget, she said.
Sheethal, a transgender activist here, said the proposed TG clinics are expected to create awareness about the issues faced by their community in the society.
"There is a stigma on transgender identity in the health sector also.. I hope that the TG clinics will not only address our health issues but also create an awareness about us among the public," she told .
On the sex-change surgery, the activist said it was not just expensive but also a time-consuming process and majority of the community members have to depend on hospitals and clinics in the neighbouring states of Tamil Nadu and Karnataka to get the surgery done.
Based on the nature of the surgery, hospitals charge Rs 25,000 to two lakh for it, Sheethal said.
The government had promised to open post-surgery shelter homes in Thiruvananthapuram and Ernakulam for the short stay of transgenders after the operation, she added.
According to unofficial figures, there are over 35,000 transgenders in Kerala.