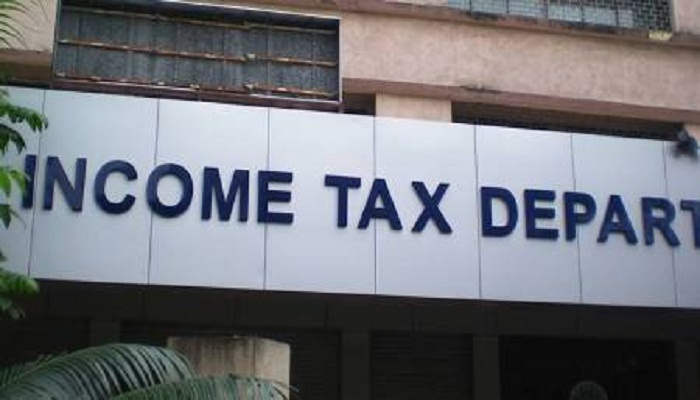 A "Prima facie verification" of election affidavits "by the Directors General of Income Tax" has "indicated discrepancies" in the income disclosures made by seven Lok Sabha members and 98 MLAs, the Central Board of Direct Taxes (CBDT) told the Supreme Court on Monday.
"The prima facie verification with known sources of income has indicated discrepancy and therefore is taken up for further 'investigation' which may include reference to the assessing officer for making assessment," the CBDT said in its affidavit filed before a Bench of Justices J Chelameswar and S Abdul Nazeer, which is hearing a PIL on electoral reforms.
The PIL, filed by an NGO, wants candidates to disclose their sources of income in their election affidavits. Listing 26 Lok Sabha members, 11 Rajya Sabha members and 257 MLAs, the NGO had demanded that their income growth should be scrutinised. The CBDT said the poll affidavits of these lawmakers were referred to the DGIT and replies were received in the case of 26 LS members, 2 RS members, and 215 MLAs. The verification reports of nine RS members and 42 MLAs are pending.
The CBDT affidavit, however, does not mention the names of the legislators in whose cases the discrepancies were noted. The names will be placed before the court in a sealed cover, it said.
The court, while hearing the case on September 6, had termed an earlier affidavit filed by the CBDT as incomplete and asked the department to file a fresh one. The court had, however, allowed it to submit the names in a sealed cover if they could not be made public. The court had observed that although the government's stand was that it was not averse to electoral reforms, it had not submitted the necessary details to support this.
The CBDT said the information could not be disclosed or shared in public as it enjoyed immunity under the Right To Information Act. "It is humbly submitted that Directors General of Income Tax (Investigation) are exempt under Section 24 read with Schedule 11 of the Right to Information Act,2005 (RTI)," it said. "Therefore, the reports of verification of affidavits of the candidates by the Directors General of Income Tax (Investigation) cannot be provided under the RTI Act. It is also pertinent to note here the statutory restrictions under Section 138 of the Income Tax Act," it added.
The NGO had claimed that the candidates while filing their nomination papers, disclose their assets and assets of their spouse, children, and other dependents, but do not reveal the sources of income.