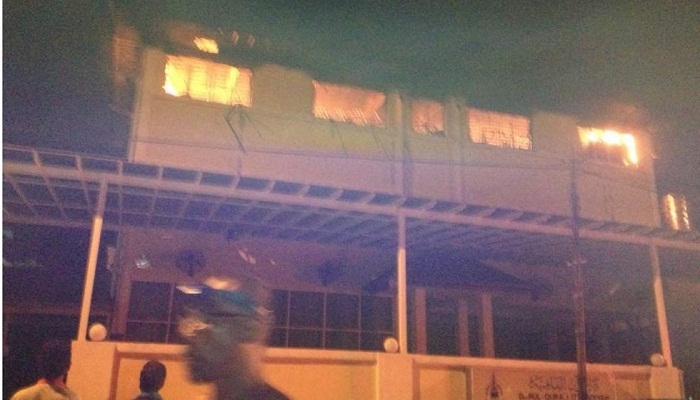 Twenty-five people, most of them students, were killed when a fire tore through a religious school in the Malaysian capital Kuala Lumpur on Thursday, an official said.
The blaze broke out in the religious school, Tahfiz Darul Quran Ittifaqiyah, located in a mainly Malay settlement of Datuk Keramat just before dawn.
"The number of confirmed dead are 23 students and two wardens," Khirudin Drahman, director of Kuala Lumpur's fire and rescue department said.
"They could have died due to smoke inhalation or got trapped in the fire.
"I think it is one of the country's worst fire disaster in the past 20 years. We are now investigating the cause of the fire."
A fire department official at the scene said that the blaze broke out in bedrooms before dawn, and firefighters from a nearby station were on the scene within minutes.