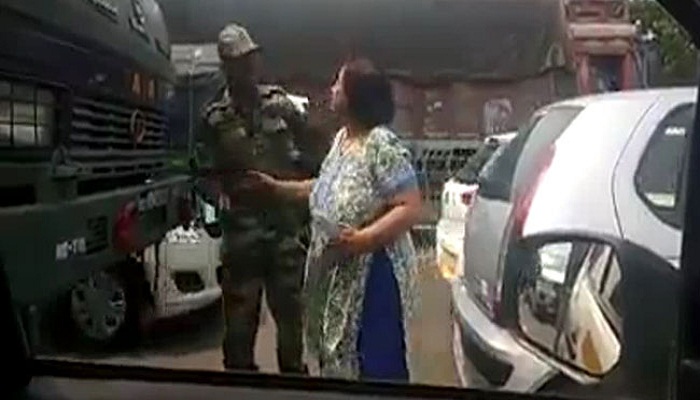 Delhi police have arrested the woman who assaulted an army staff in Delhi. Delhi Police registered a case after a video went viral on social media where accused is slapping the army staff. According to the police, a case was registered on Wednesday under four IPC section against the lady identified as 44-year-old Smriti Kalra. She was arrested from her house situated in Gurugram.
"Smriti Kalra, a resident of Gurugram, Haryana has been arrested. She is a graduate in Home Science," Delhi Police said. "She was married in 1995 with an army official's son and thereafter due to matrimonial Dispute got separated from her husband in 2008. Presently she is living with her parents in Gurugram and her vehicle has been seized from her house," Delhi police added.
A Video went viral on Tuesday on social media where Smriti is slapping an army staff on road. She slapped the victim multiple times and left the place. Cops are claiming that she was unhappy with the driver of the army truck. The video was shot by two men who uploaded it on social networking sites.