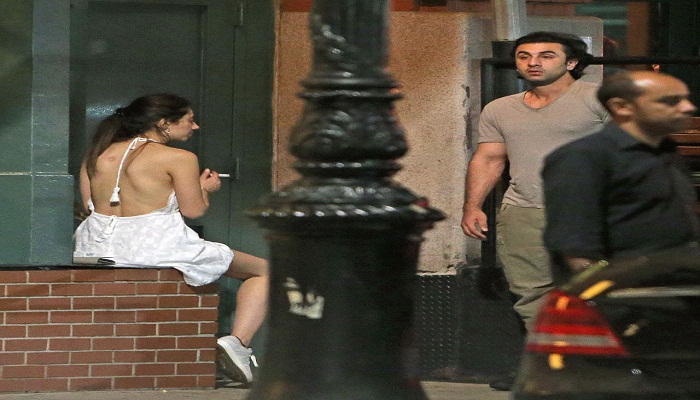 A few photographs of Ranbir Kapoor and Mahira Khan during the Global Teacher Prize Ceremony held a few months back had surfaced online. Even a video (with no audio) was doing the rounds on the internet that showed the two supposedly having an intense conversation. This set tongues wagging back home and soon rumour mills started to churn speculations one after the other.
And now, the two were reportedly spotted together again! Yes, you read that right. Mahira and Ranbir were in New York City recently.
Photos of the two have emerged on Instagram. But we cannot vouch for the authenticity of these photographs.
Ranbir, who broke up with Katrina last year, has always remained tight-lipped about his personal life. He could probably be single or extremely discreet about his new relationship.
Nonetheless, they will make for a good pair – if not for real, for a reel at least.