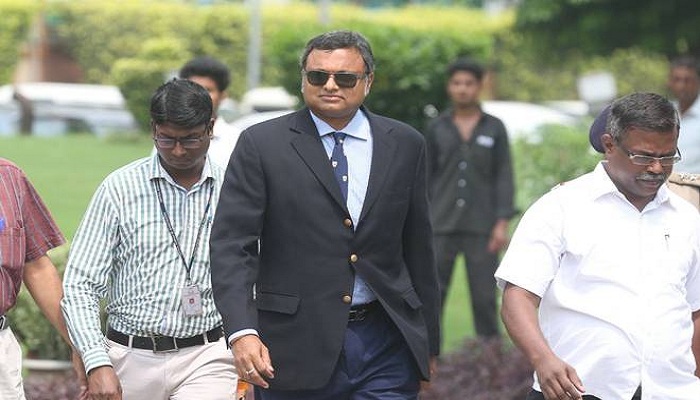 The ED today attached assets worth Rs 1.16 crore of Karti Chidambaram, son of former finance minister P Chidambaram, and a firm allegedly linked to him in connection with its money laundering probe in the Aircel-Maxis deal.
Top sources in the ED said fixed deposits and savings in bank accounts worth Rs 1.16 crore have been attached.
The move comes after CBI issued a lookout notice against former finance minister P Chidambaram's son in the case. The agency had earlier alleged that Karti was trying to close his bank accounts fearing action from agencies.
The CBI had summoned Karti for questioning on Thursday but he didn't appear before the agency saying a special court has discharged all accused in the case and also 'terminated' proceedings in the matter. The agency has challenged the discharge order in the high court.
The Aircel-Maxis case pertains to alleged irregularities in the approval given to Malaysia-based Maxis to invest in Indian telecom company Aircel by the then finance minister P Chidambaram.
As per protocol, any foreign investment proposal over Rs 600 crore has to be cleared by the cabinet committee on economic affairs (CCEA), but in this case Chidambaram approved it himself although the amount was around Rs 800 crore.