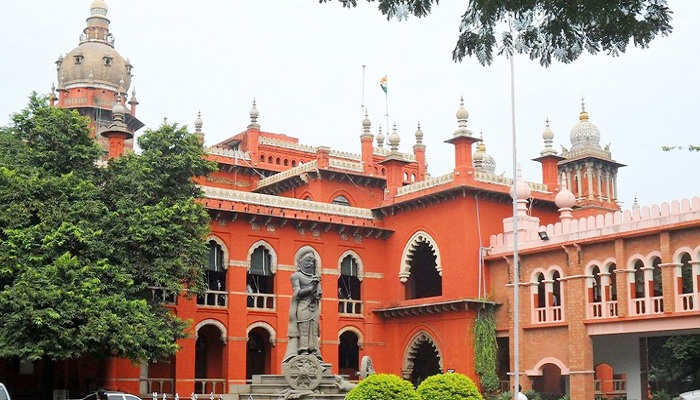 India's constitution is claimed to be one of the best in the world. It claims to give unprecedented power to the judiciary to the point that it is a separate working system all on it's own. We all learn about it in school. However, the claim seems to be very flexible of late.
The resignation of Justice Jayant Patel as a judge of the Karnataka high court marks a crisis moment for the judiciary in India. He quit following the order of his transfer to the Allahabad high court, where he would have been the third senior most judge in the hierarchy, as compared to his current No. 2 position in the Karnataka high court.
Given the perception that Justice Patel is paying the price for directing a CBI investigation into the Ishrat Jahan fake encounter case when he was the acting chief justice of the Gujarat high court, both the Karnataka and Gujarat Bar Associations have announced a boycott of the courts for a day. The CBI's probe in the Ishrat Jahan case led to the arrest and chargesheeting of a large number of senior Gujarat police officers for her cold-blooded killing and was a major embarrassment for Narendra Modi, who was chief minister of Gujarat at the time.
The Karnataka State Bar Council (KSBC) and the Advocates Association of Bengaluru condemned Justice Patel's transfer. Y R Sadashiva Reddy, co-chairman of the Bar Council of India and member, special committee of the KSBC, said, "Honesty has no place if one were to look at present scenario of the justice delivery system of the higher judiciary in Karnataka."
Expressing its disapproval against Justice Patel's transfer, the GHAA passed a resolution that read, "The decision of the collegiums of the SC of transferring Justice Jayant Patel, senior-most judge of the Karnataka HC, on the eve of his likely appointment as acting CJ or CJ of that court, to Allahabad HC has shaken the belief of the Bar in the independence of the judiciary and has the potential of adversely affecting the morale of the legal fraternity and the judiciary. The association strongly condemns the aforesaid decision of the collegiums of SC."
While Justice Patel has not stated any reason for putting in his papers in his resignation letter sent to the CJ, he said that his proposed transfer to Allahabad high court, wherein he will be No 3 in seniority , prompted him to take this decision. He was scheduled to retire in August 2018.
"My transfer is contemplated for Allahabad high court, but there is no point in going there since there is not much time left for my retirement. I worked for 15 long years in Gujarat high court and everybody knows about my work there," Justice Patel said when asked about the reason behind his sudden resignation.
The judges have formally declared that they would not be attending their duties in court on October 4th as a sign of protest.