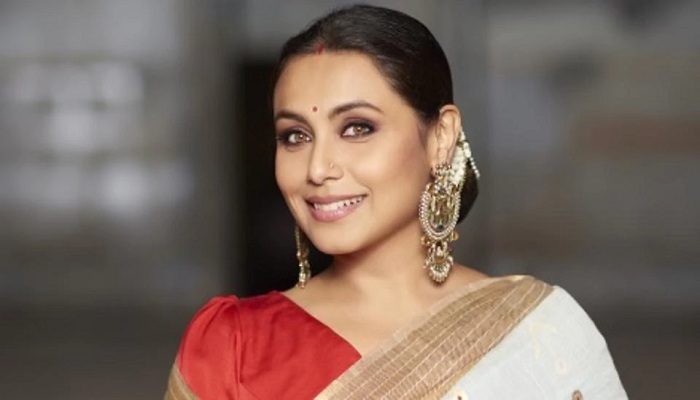 Her million dollar smile, the innocence on her face and her strong acting skills in her debut social drama film 'Raja Ki Aayegi Baraat' mesmerized the entire audience, thus creating a special space in their hearts.
Undoubtedly, she is the 'bong' queen Rani Mukerji and Durga Puja for the Mukerjis is a grand annual celebration with family and friends.
Talking about her childhood memories associated with Durga Puja, the 'Mardaani' actress said, "For Bengalis, the five days of Durga Puja is probably Diwali, Holi and Eid combined. My earliest memories are from the time when I was three. At that point, Durga Puja was a very close-knit family affair. All the kids from my family had to perform on stage because it's sort of a must for Bengalis. So, I also remember performing on stage and have seen it since three. I became a butterfly once, and also Lord Krishna besides participating in so many of dances based on Rabindranath Tagore's plays and other works."
Revealing further about how special the festival is for the entire Mukerji clan, the gorgeous beauty affirmed, "My parents met for the first time and fell in love during Durga Puja celebrations when a singer didn't turn up and my mother filled in, so he flipped hearing her sing. So, I think the festival has a lot of memories – from my parents meeting for the first time to me remembering how actively my dad and mum were involved in arrangements. Even now, my mother is involved but my dad hasn't been keeping well."
Rani Mukerji became a mother to a cute daughter Adira with filmmaker Aditya Chopra on December 9, 2015.
When the 39-year-old actress was asked if daughter Adira will also get the same experiences as she had as a child, she said, "I don't know because it all was very unadulterated at that time. Now even the fact that we have attended Durga Puja is covered by the media. So, if I am doing a ritual at the puja, a camera constantly follows me. I don't think Adira would experience things like that because if she goes to the pandal, she would get a lot of attention that we didn't get as kids. When you are one of the many, your experiences are different."
On the professional front, post embracing motherhood, Rani Mukerji is making a comeback on the silver screen with 'Hichki', which will be helmed by Siddharth P Malhotra and produced by Maneesh Sharma under the banner of her husband's Yash Raj Films.