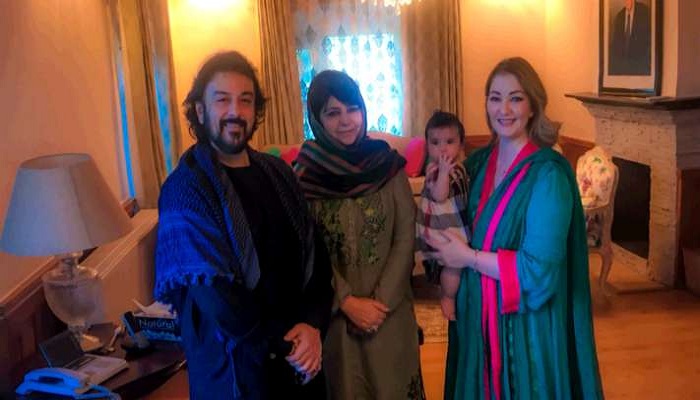 Adnan Sami is feeling on top of the world in Srinagar, where he will be performing at a concert today at SKICC.
While the singer was busy getting a warm welcome from Jammu and Kashmir Chief Minister Mehbooba Mufti and later a room full of local artists and musicians, some voices on social media seem angry about the chaos that the event is likely to bring about in the city. As a city that has seen violence erupt on a regular basis for decades, many of its residents are complaining about the needless beefing up in security measures and traffic regulations that this will lead to.
Many are speaking up about the politics behind Sami's gesture too. Some tweets suggest resentment towards Adnan Sami's comments in support of India's surgical strike in POK last year.
Speaking of politics, former Chief Minister of Jammu and Kashmir Omar Abdullah retweeted a picture of empty seats at the concert venue.
Despite the opposition and criticism on social media, preparations for the concert are in full swing at SKICC, Srinagar's prominent venue near the Dal Lake.
Adnan Sami shared his happiness on Twitter about feeling at home in Srinagar. The singer also said that his endeavour hopes to promote tourism in the state and encourage people across the country to see the beauty of Kashmir.