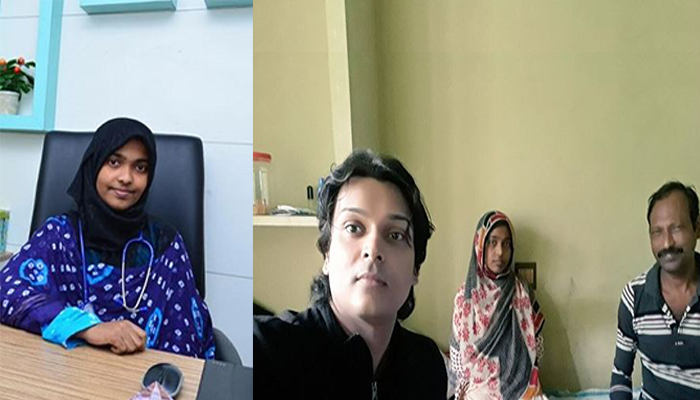 A latest development on the controversial Hadiya case as Kerala Women's Commission directed Kottayam District Police Commissioner to inquire and submit a report on Hadiya's  condition. This is the first time Women's Commission making a move in the case. The Commission made the move following reports that Hadiya's life in danger and she is being beaten up in her house.
The commission told the SP that an officer no less than DSP rank can conduct the inquiry. The video released by a social activist Rahul Eashwar which portrays Hadiya himself in it, in which she says that she was being beaten up and feared that she would be killed by her father.
Hadiya had converted Islam and married Shafin Jahan. Their marriage was declared null and void by the High Court of Kerala after her father Ashokan approached the court, claiming that she was forcefully converted and that there are plans to take her out of the country. Later, Supreme Court questioned the move made by High Court while answering a plea seeks NIA investigation on the case. Her husband challenged the High Court of Kerala's order in the Supreme Court which is still hearing the case.