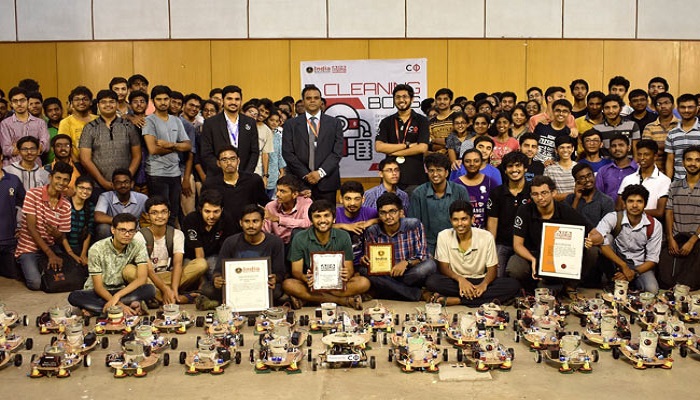 IIT Madrass were hosts to a set of robots to clean simultaneously for over 15 minutes. The activity created a few records and a much needed boost to the Swatch Barat campaign. A total of 270 students from various disciplines participated in the CFI Workshop at IIT-Madras on Sunday where the robots cleaned an area of 750 square feet.
Each robot had a high RPM motor at its center, with two rotating scrub pads that directed the dust into the central suction mechanism, which was collected by a filter in the vacuum tunnel.
The robots were controlled over Bluetooth via an Android-based application. Representatives of the Asia Book of Records and the India Book of Records adjudicated the event, which took place at Students Activities Centre on the campus.
A provisional certificate was awarded after the successful completion of the exercise. The final certification would follow after validation and assessment of the record evidences.
Another major aim of this initiative was to sustain, spread and strengthen the concept of Swachh Bharat Abhiyan, said the institute.