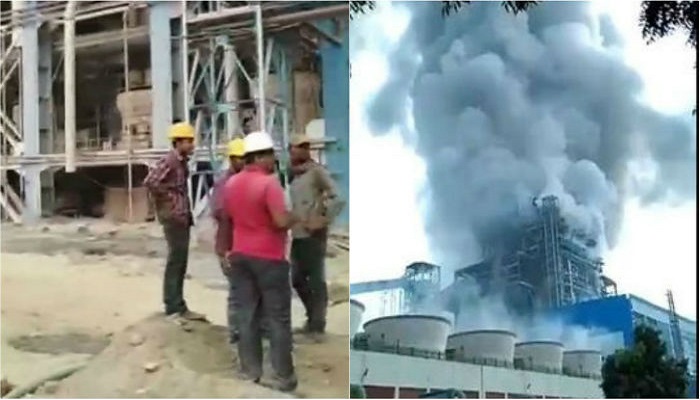 November 1, 2017 witnesses the deadliest explosion that took place in the National Thermal Power Corporation (NTPC) plant in Uttar Pradesh's Rae Bareli. In the blast at least 26 people lost their lives and several were injured and wounded.
The incident took place on Wednesday afternoon, where a boiler pipe had burst at the site.
What makes the explosion one of the worst of its kind is that the unit was still being tested for operations.
According to an onlooker Arvind, "The blast in the plant took place due to the bursting of a steam pipe. As the plant was all in flames, hot ashes sprung out of this pipe as high as 25-30 feet. Smoke was seen billowing out of the site."
A worker of the plant, Shankar- a fortunate escapee says that many traded on the bodies of other to get to safety while some hid behind the machine to escape.
UP Police tweeted late evening that the total number of casualties would rise once the blades of the boiler are cut.
The NTPC has launched a probe to ascertain what caused the blast that has led to the colossal tragedy.
Prime minister, Narendra Modi's office extended his heartfelt condolences to the deceased via Twitter.
UP chief minister Yogi Adityanath announced Rs 2 lakh compensation for the families of those killed, Rs 50,000 for the grievously injured and Rs 25, 000 for the other injured workers.
Meanwhile, Congress Vice-President Rahul Gandhi has cut short his 3-day visit to Gujarat and has visited the injured in that were admitted in the hospital and their kin.
Party Chief Sonia Gandhi, whose Lok Sabha constituency is Raebareli, has asked Congress cadres to help in rescue operations and provide every possible help to the families of the injured. She is unlikely to visit the place in person as she is unwell.
The laborers and their kin are in grief and are still grappling with serious injuries and situation.