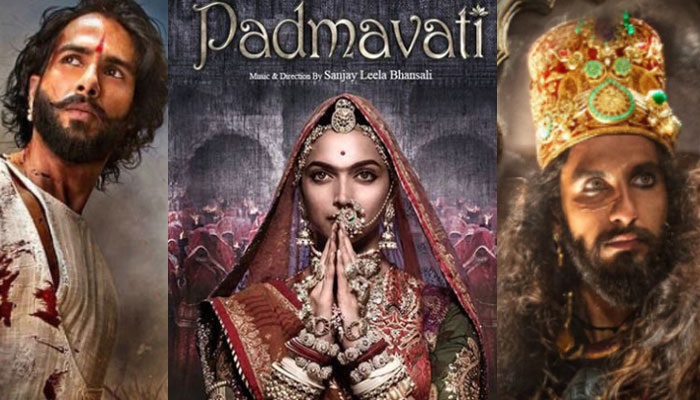 Bollywood movies have been courting controversies from ages.Padmavati is an upcoming 2017 Indian epic period drama film directed by Sanjay Leela Bhansali, based on the epic poem Padmavati by Malik Muhammad Jayasi.
The director of the movie Bhansali has a different tale to tell. He says that he got inspiration for the movie and for Deepika's role from 1966 film Amrapali.
But the Rajput community group Karni Sena raised objections, without even watching the movie or reading the script of the movie, over depictions of Rani Padmini in the movie, claiming that history has been distorted.
In March 2017, while the cast and crew were filming a scene in Masai plateau, Kolhapur at night, a mob of around 20–30 people armed with petrol bombs, stones and lathis charged and ablazed the set hurting animals which were present at the time of the incident and destroying several costumes.
The attackers were believed to be staged as certain Rajput groups claimed that the film includes a dream sequence where Padmavati and Alauddin Khilji will be seen in an intimate position, a claim which the team rejects being in the film.
Padmavati starring Deepika Padukone, Ranveer Singh, and Shahid Kapoor has found itself surrounded by controversies. Deepika Padukone condemned this action and express her anger by saying Sanjay Leela Bhansali has not distorted the history.
The Bharatiya Janata Party (BJP) is seeking a delay in the release of Padmavati because of Gujarat elections and the party wrote to the Election Commission, the Central Board of Film Certification and the Centre seeking to stop the film's release till the elections.
At last, the film Padmavati will not be banned by the Supreme Court, the judges stating that it's up to the country's censor board to decide how the film should be released.