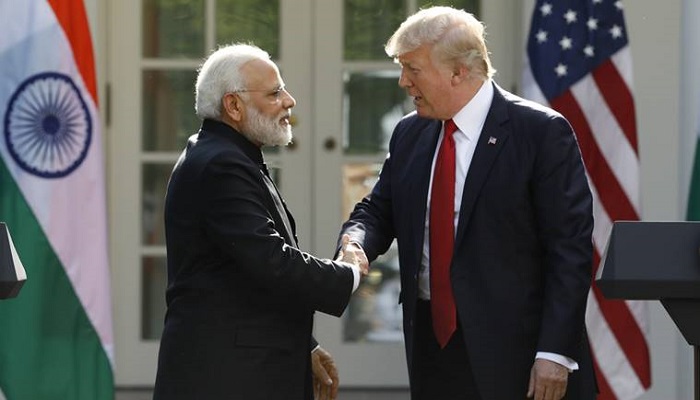 Prime Minister Narendra Modi and US President Donald Trump held bilateral talks today in the ongoing the ASEAN Summit in Manila. The wide-ranging talks with US President Donald Trump feature the bilateral ties between two nations and work jointly for the future of Asia.
The bilateral meeting is also reflecting the growing convergence on strategic issues in the Indo-Pacific region. Relations between India and US are growing. As you can see, it's not just about mutual interest but for the future of Asia, for the future of humanity," added the Prime Minister.
Modi also assured Trump that India will try to "live up to the expectations" of the US and the world and thanked the US President for speaking "highly" about India during his trips.
The meeting came a day after the officials of India, the US, Japan and Australia discussed the quadrilateral alliance to keep Indo-Pacific region free, open and inclusive.