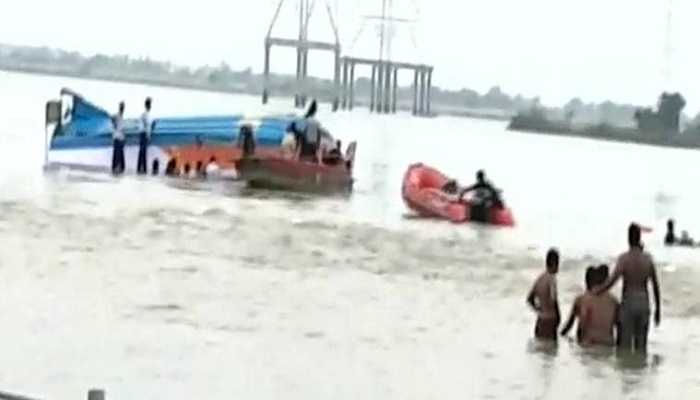 The boat capsizes in the Krishna river on Sunday caused a double tragedy to a family in Andhra Pradesh as a woman died of shock on seeing the body of her daughter.
After her daughter died in a tragedy in a boat collapse, the mother also died after seeing the dead body. The boat collapsed in Krishna river in Andhra Pradesh yesterday.
A 72-year-old, Lakshmi Kantham, who was in a state of shock since hearing about the tragedy, collapsed when the body of D Leelavathi reached home today. She suffered cardiac arrest and soon results in her death.
20 people killed when a boat overturned and capsized in Krishna river yesterday evening. 31 other members of Ongole Walkers' Club was on the boat.