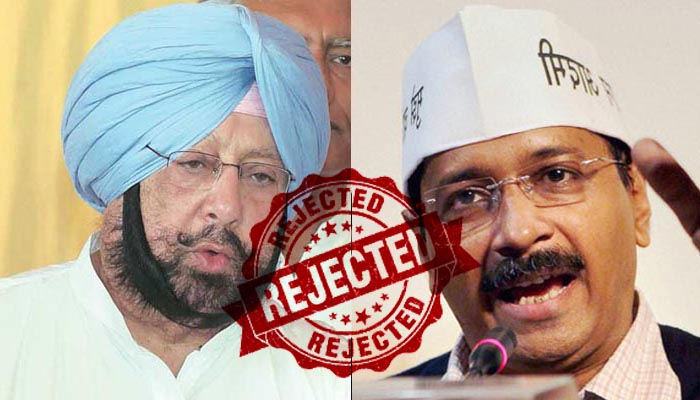 Punjab Chief Minister Captain Amarinder Singh yet again rejected his Delhi counterpart Arvind Kejriwal's attempt to meet him. Kejriwal reiterated his wish to meet him to discuss the issue of air pollution resulting from stubble burning.
Amarinder said he failed to understand why the Delhi Chief Minister was trying to force his hand, knowing well that any such discussion would be meaningless and futile.
He said that unlike Punjab, the Delhi problem was the result mainly of urban pollution caused by mismanaged transportation and unplanned industrial development. Instead of focusing all his attention on resolving these issues, Kejriwal wants to waste time holding useless discussions. I do not have the same luxury of time, Captain said.
Kejriwal had earlier today tweeted her wish to meet him the following visit to meet Haryana CM. Although Haryana CM accepted his wish, Punjab CM Amarinder said that the Aam Aadmi Party (AAP) leader was evidently trying to divert public attention from his own government's failure in Delhi with the ill-conceived odd-even scheme.