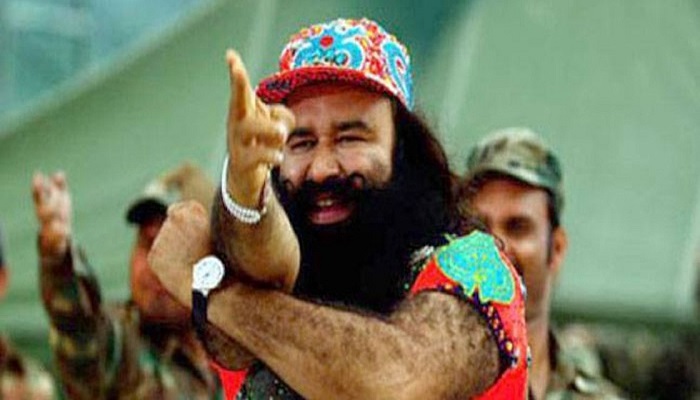 New revelations by jail inmate of convicted rapist Gurmeet Ram Rahim Singh. Shocking revelations by Rahul Jain, an inmate bails out from jail explained the life of Baba Gurmeet Ram Rahim Singh inside the jail.
He said that Baba is in the same jail, but no one has seen him there. He also said that no one is allowed to enter where Baba is kept. All other inmates are locked up whenever Ram Rahim is let out of his cell, as he usually goes to the canteen to get water, milk, or juice, he added.
Rahul claims that the attitude of jail authorities towards Ram Rahim is different as compared to other prisoners. The self-styled godman enjoys life in the jail and given special treatment.
The prisoner also said that ever since Ram Rahim was admitted in jail, other prisoners are being deprived of basic necessities like clothes and shoes. The supply of goods stopped gradually. Rahul also rejected the claims by jail authorities that baba worked in the jail. He said that no one witnessed him doing working in the jail.
The special consideration for Godman is not ending, he is allowed to talk with visitors for long two hours while others are allowed with only 20 minutes. Al, o special food is serving to Baba, a special vehicle will bring food for ram said, Rahul.