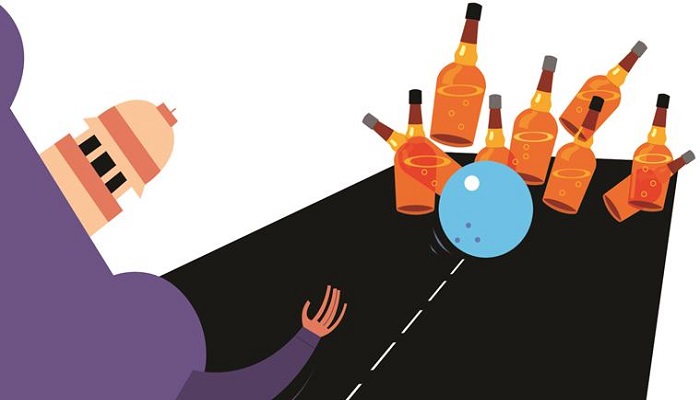 Finally, the drunkards are excused in highways. The vendors now open their shops once again for business; only to face a setback.
The Supreme Court on the 13th of November said that its order banning liquor vends within a distance of 500 meters along national and state highways will not extend to municipal areas was applicable to the whole country.
The ban on the sale of liquor along the highways had been relaxed on the 11th of July by the apex court. This was due to the plea regarding the liquor shops in the municipal areas of the Union Territory of Chandigarh.
Madras HC, taking note of the Tamil Nadu government's recent decision to allow liquor shops on highways in municipal areas, said the apex court's relaxation might be confined to Chandigarh alone and asked the state to seek clarification from the top court.
Appearing for Tamil Nadu, Senior advocate Mukul Rohatgi said the July 11th order was clear, although a clarification was needed. "The HC says municipal areas in the Supreme Court order mean only areas in Punjab, and not in Chennai. The Chief Justice Bench of the High Court wants a clarification whether the exemption applies only to Chandigarh," Rohatgi said.
A bench of Chief Justice Dipak Misra and Justices A M Khanwilkar and D Y Chandrachud said "Why should the High Court think that? If our order applies to municipal areas in Chandigarh, it will apply equally to municipal areas across the country," and posted the matter after two weeks for a hearing.