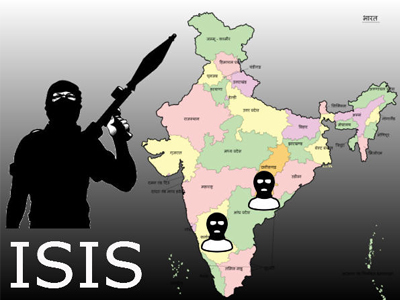 World's most dreaded terrorist organization Islamic State of Iraq and Syria has reportedly exhorted its modules in Kerala to carry out attacks on Indian festivals like Kumbh Mela and Thrissur Pooram. In a 10-minute voice clip, accessed by NIA and Kerala police, a person is asking its operatives to carry out lone wolf attacks in India.
The person asking to carry out attacks in the audio is believed to be Rashid Abdullah. As per police record, Abdullah was the leader of the Kasargod IS module who is currently holed up somewhere in Afghanistan. The message was reportedly sent through Telegram app and was intercepted by National Investigative Agency a few day ag. As per some police officers, the message is getting analyzed for past several days and the details have not been published so far. The said clip also mentions quotes from the Quran with an authentic Arabic pronunciation.
Taking note of the clip, Kerala police has also heightened surveillance. Some officers also confirmed to the newspaper that Rashid had sent 50 messages so far through 'Telegram' messenger.
What seems to be more threatening is that the male voice in the audio clip calls upon the IS agents to use trucks to mow down crowds at these events. As per a Zee News report, the audio clip released in Malayalam calls for Las Vegas-type terror attacks. It says that one of the ISIS operatives went for an attack in Las Vegas. "You use your intellect. Poison them in food. Use trucks. Drive over them at Thrissur Pooram or at Maha Kumbh Mela. IS Mujahideen are doing it in several parts of the world. In Las Vegas, one of our supporters killed many people at a music concert. At least you should try to derail a train. Or use a knife," the male voice was quoted as saying in the media.
The voice further says that if the person is not able to do that (carrying out attack) despite prayers and efforts, then they should financially support Daulatul Islam and Islamic State.
V Balachandran former special director of Cabinet Secretariat termed the incident as very serious. "They are going to take the battle to India from Europe and the Middle East," he was quoted as saying in the report.
Kerala DGP Loknath Behera said that the matter is being thoroughly investigated, as per reports.