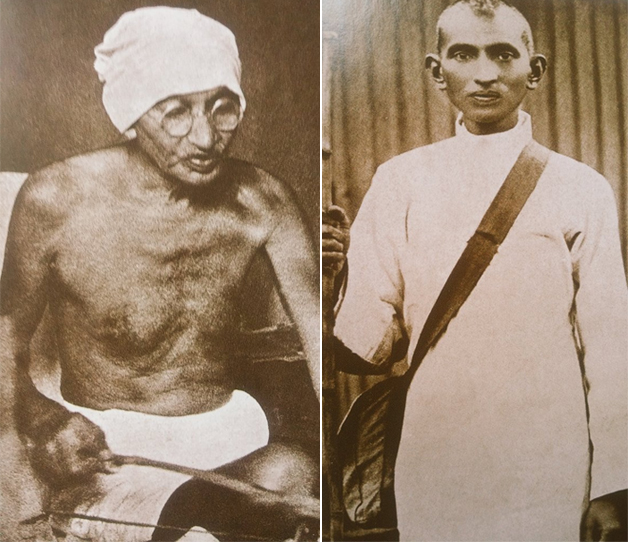 Nathuram Godse, who was convicted for killing Mahatma Gandhi, was hanged to death on November 15, 1949, and his supporters observe the day as 'sacrifice day.'
A statue of Mahatma Gandhi's assassin Nathuram Godse was installed by Akhil Bharatiya Hindu Sabha on Wednesday inside their office. The members of Hindu Mahasabha also laid the foundation stone for Nathuram Godse temple their Daulatganj office area. Floral tributes were also paid to the Godse idol.The Hindu Mahasabha had asked for land from the district administration for construction of a temple dedicated to Nathuram Godse. The request, however, was rejected by the district administration but it didn't stop the outfit from laying the foundation stone for the same. Notably, two cabinet ministers of Madhya Pradesh government pleaded ignorance about the issue when asked.
According to Jaiveer Bharadwaj, vice president of Hindu Mahasabha, the Congress should not have a problem with the establishment of a statue or a temple as the perspective on Gandhi has been changing with the time. Speaking to a news channel, Bharadwaj said the Hindu Mahasabha office in Gwalior was the karmashthali where Nathuram Godse stayed for one week prior to Mahatma Gandhi's assassination. It's said Godse also acquired the gun in Gwalior, he added.
Madhya Pradesh leader of opposition Ajay Singh slammed the ruling Bharatiya Janata Party (BJP) and Chief Minister Shivraj Singh Chouhan and asked for a case of treason against the members of Hindu Mahasabha. "The Chief Minister has the name of Mahatma Gandhi on his lips but in his heart he has Godse. How else is it possible that the supporters of Godse are openly laying a foundation stone for a temple in his name," Ajay Singh, in a written communication issued to the press, said.
Rajesh Tiwari, the regional secretary of Vishwa Hindu Parishad and Bajrang Dal office-bearer, distanced his organizations from the issue and said the Hindu Mahasabha functions on its own. The Hindu Mahasabha had first unveiled the statue of Nathuram Godse at the outfit's office in Meerut.