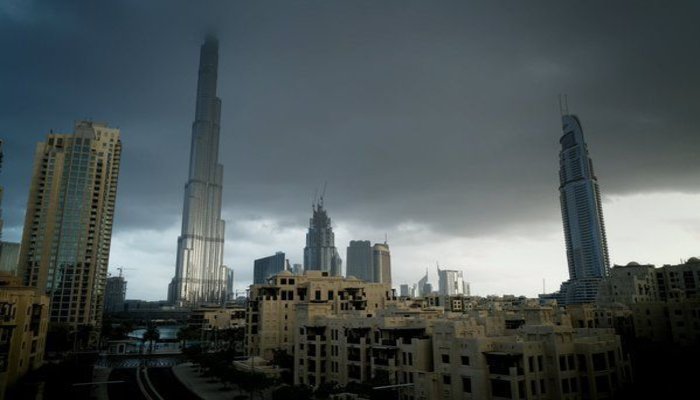 UAE's desert gets showered with God's blessing for the first time this year. The transition of weather from hot to cold comes in the form of rain.
Rain hit parts of UAE on Thursday, the 16th of November, providing respite to residents after a long summer.
As the country prepares for winter, moderate to heavy rainfall lashed parts of Dubai, Sharjah, and Fujairah – particular areas including Masafi, Dibba and Wadi Al Hilo -Kalba road.
Local Twitterati was abuzz as a light drizzle fell on parts of Dubai city at night, particularly around Sheikh Zayed Road.
The national met department had forecasted rainfall this weekend, predicting precipitation from Thursday to Saturday.
"Due to the increase in humidity, the number of clouds will increase at times over eastern coast and the northern part of the country and the western island. It may be associated with some towering clouds over the sea with the probability of some rainfall," National Center of Meteorology and Seismology (NCMS) had tweeted today.
NCMS and netizens took to social media to post videos of the rain and even a rainbow over Fujairah.
Fujairah Police have cautioned motorists while driving in heavy rain today as roads and highways got flooded with the downpour.
#?????_????? ????? ??????? ????? ???? ????? #??????_??????_??????? pic.twitter.com/EmIqY5hFVf

— UAE WEATHER (@NCMS_media) November 16, 2017
According to NCMS, thunder rain hit parts of the emirate today along with other emirates.
The police even temporarily closed Yabsa Road, Fujairah in both directions due to minor landslides.
The police force advised motorists to vary of pools of water on roads and highways.