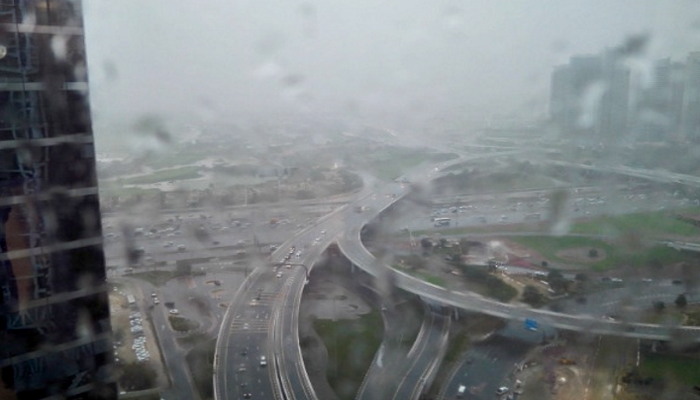 Over the past few days, rains have doused some areas in the countryside, including those on the east coast of UAE, bringing torrents of water into the valleys.
Weather across the country will remain hot in general during the day and mild by night.  Forecast for the rest of Wednesday is also partly cloudy and hazy at times over some areas. Light to moderate rainfall was likewise reported in some areas toward the west of Fujairah.
The blistering summer heat is soon going to be a distant memory as weather conditions in some parts of the country are starting to show signs of changing.
Only days earlier, heavy rains lashed some parts of the emirate, including Al Manama in Ajman.
Temperatures are still cooling down, especially in far-flung areas like the Jebel Jais mountain range registered the day's lowest reading at 22 degrees Celsius by 6 am. 
There's a chance that it will rain again. However, relative humidity is still going to increase in the evening and Thursday morning over some coastal and internal areas.Clouds will form over some eastern areas, becoming convective at times by afternoon, and may be associated with rainfall," the NCMS said.
"Light to moderate winds in general, freshening at times during afternoon causing rising dust over some exposed areas."