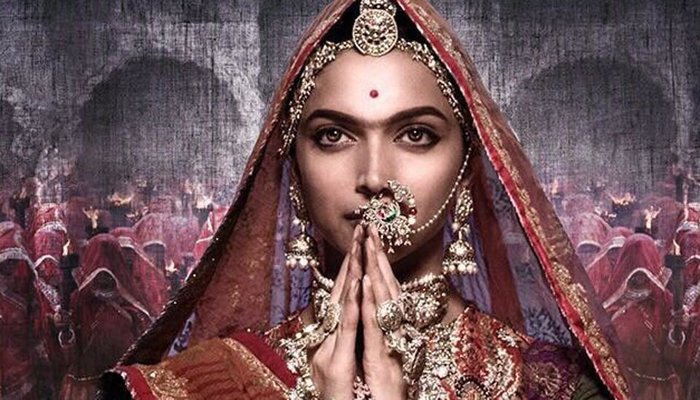 Padmavati is a well-anticipated movie of the year, with its controversies, trailers, and songs. But do you know the mysterious woman in the Ghoomar song?
Padmavati's first song that was released, Ghoomar had sparked the interest of the people.
 Actor Deepika Padukone as Rani Padmini looked ethereal and excelled the Rajasthani folk dance with beautiful grace. Shahid Kapoor as Maharawal Ratan Singh also looked impressive as the King. But in Ghoomar song, another attention-grabber was the beautiful Rani, sitting in the middle of the row. We were wondering, who the other woman was, looking like a ravishing Queen.
Well, now we know that's none other than Ratan Singh's first wife Nagmati, played by Anupriya Goenka. As per history records, Ratan Singh's had two wives, Nagmati and Padmavati and both of them didn't get along too well.
It's interesting to mention here that Anupriya Goenka is not an unknown face as we've seen her playing a lesbian character in the contentious Myntra ad. She was also seen playing a small character in Arjun Rampal's recently released Daddy and Varun Dhawan-John Abraham starrer Dishoom.
You can check her viral Myntra ad here:
The fan page of Bhansali has confirmed on Twitter that, Anupriya is playing the first wife of Maharawal Ratan Singh.
Well, Padmavati is surely Anupriya's big release and we hope she gets right recognition with this role.