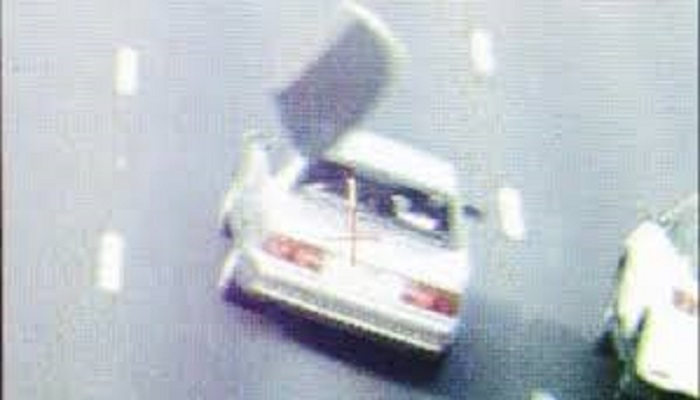 A radar in Abu Dhabi captured a car whose rear windscreen flew off as a result of excessive speed. The Abu Dhabi Police said on Monday that the car on the Sheikh Maktoum Road in Abu Dhabi was traveling at a speed of 187km/h when it was captured by the 'sniper radar'.
The police also released a photo showing the rear windscreen flying off the car.
Lt-Colonel Abdullah Al Suwaidi, deputy director of traffic department, said: "Police investigations revealed that the rear windscreen, which had been replaced recently, had not been fixed properly on the car.
"Drivers need to check safety standards of their vehicles and should do regular maintenance only from authorised workshops for their safety and that of other road users."
The police also warned motorists against driving at excessive speeds, stressing that sniper radars have been placed on various roads of Abu Dhabi to detect the speedsters.