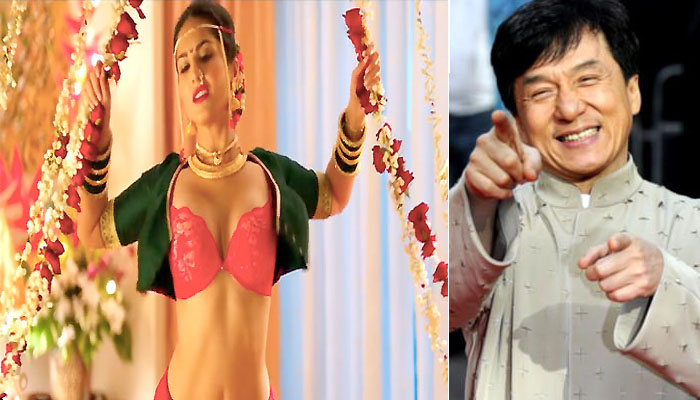 Amid the protest over Sanjay Leela Bhansali's movie is vegetating, these are the five legal turmoils in which famous celebrities involved. 
Calling `Aksar 2′ vulgar: Zareen Khan to land in a legal trouble
Zareen said that she was assured that it would be a clean film but was asked to wear minimal clothes in each frame. The producer is highly upset with Zareen's defamatory remarks and wants to drag her to the court. According to Bajaj, the script was discussed with the actress well in advance and she never raised any issues then.
Sanjay Dutt lands in legal trouble over 'Jaadu Ki Jhappi' remark for Mayawati
Actor Sanjay Dutt has found himself in the middle of yet another legal soup for his remarks in 2009 while campaigning for the Samajwadi Party in Barabanki. The actor allegedly said that he would like to give BSP chief Mayawati a 'Jaadu Ki Jhappi'. According to the latest reports, chief judicial magistrate Sanjay Yadav summoned the actor to appear in court on November 16. A case was filed against Dutt for "insulting the modesty of a woman" and for using "obscene words" in public.
Amitabh, Aishwarya, Jackie Chan named in Panama leak papers
Amitabh Bachchan, Aishwarya Rai Bachchan, and Jackie Chan are among the celebrities that feature in a leak of documents. The documents name more than 500 Indians, there is no proper evidence that Bollywood celebrities used their companies for improper purposes.
Preity Zinta suspected in check bouncing case

A well-known dialogue writer, Abbas Tyrewala, had filed a complaint against Zinta in 2013 after a cheque of Rs 21 lakh, that was issued to him in advance for writing eight lines of voiceover in 'Ishq in Paris,' bounced. Preity's defense team argued that Abbas had not delivered the work as per the contract and was not supposed to get paid the decided amount. The team further stated that since Abbas had presented the cheque at the bank without informing Preity, the latter had to give a stop payment instruction to the bank.
FIR filed against Sunny Leone and Vir Das

Milap Zaveri's sex comedy 'Mastizaade,' which stars Sunny Leone, Vir Das and Tusshar Kapoor in the lead have ended up in a legal soup. A complaint has been registered against the cast and the crew of the movie. Apparently, the reason for the complaint was that the actors were promoting condom inside a temple is a very vulgar way.