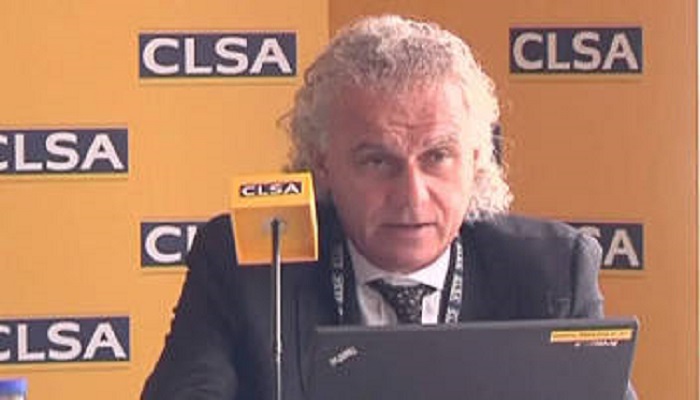 BJP is sure to win the Gujarat elections again says Chris Wood. Here are the details as to why he says so.
The BJP may be facing possibly the strongest challenge in the Prime Minister Narendra Modi's home state Gujarat, but Christopher Wood, author of the Greed and Fear Report, is putting all his money on a BJP victory for the sixth consecutive time! 
CLSA' Chris Wood, author of Greed and Fear Report, has predicted that BJP will win the upcoming elections while the challenger Congress will lose again. Congress is not in power in Gujarat for the last 22 years. The market veteran has blamed strategic blunder by the Congress as one of the reasons because of which the party will lose. In the weekly newsletter, Greed and Fear Report, Wood has written that BJP is likely to win the upcoming polls in the state for the sixth consecutive term. He has said that the BJP may lose some seats as compared to 2012.
On Congress' chances in the state assembly polls, Wood said the Grand Old Party has committed a blunder by fighting the election against BJP on national issues like GST and Demonetisation in the state. Wood said the Congress party would have been "better advised" to have fought the polls on local, state-centric issues where the ruling chief minister (Vijay Rupani) would be "vulnerable."
The two-phase elections in the state will take place on December 9 and December 14, while the counting will be held on December 18. Prime Minister Narendra Modi is scheduled to hit the campaign trail the in the state on December 27, while Congress' campaign is being led by soon-to-be party president Rahul Gandhi.
While the opposition Congress is targeting ruling BJP on the "poor" implementation of Goods and Services Tax, Woods said all troubles arising out of GST would be sorted out in the next six-twelve months. Hence, the investors should ignore "short-term noise" and focus on long-term benefits.
Wood predicted that PM Modi would likely shift attention to creating jobs in the remaining 18 months of his first term if his position gets cemented.
A win in Gujarat will play a huge role in cementing PM Modi's position and also improve his chances in the 2019 General Elections. Wood has, however, warned that a loss in Gujarat for BJP might "finish" PM Narendra Modi. 
According to Wood, ramping up the affordable housing policy would be the "most important" for job growth. Some other areas from where jobs are likely to be generated include road building and textile, said the report.
Wood said housing and infrastructure sector would drive the economic activity for the next 18-months of Modi rule. Wood expects the interest rates would be further cut by the RBI in 2018.