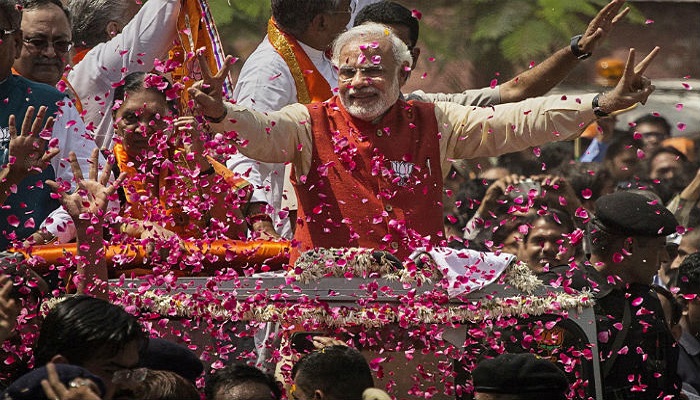 The prime minister appealed the nation to come together and work towards the strengthening of India.
Union Petroleum Minister Dharmendra Pradhan on Sunday said Prime Minister Narendra Modi always called for a positive mindset and urged people to welcome 2018 with a right psyche.
Speaking to media here, the Union Minister said, "Whenever Prime Minister Modi addresses the nation, he brings a new suggestion to the table. Today, he said that in view of the Constitution Day, we all should welcome 2018 with a right mindset. He has called for a positive mindset in the nation".
Pradhan added that the Prime Minister has started a new movement in India.
"He recited a saying that 'forget what is negative and remember what is positive and right'," the Union Minister further said.
"At the end of every year, we recall events of the year gone by. Let us begin 2018 with a message of positivity. I urge you to compile around five positive things from this year and share with me," the Prime Minister said.
The prime minister also remembered country's first President Rajendra Prasad on the occasion.
He said the Constitution was not just a book but also contains social philosophy.
He stressed that the three arms of the government – Legislature, Executive and Judiciary – needed to work together and move in the direction of New India.
"India is a young nation. To strengthen it, all the constitutional bodies will have to come together and work towards it," he added.