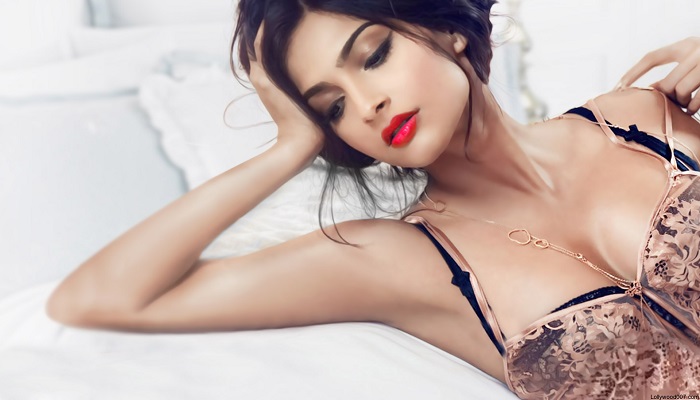 The thing with Sonam Kapoor and her affair with fashion is that she tries constantly to outdo herself. Take the fringe saree, for instance.
 courtesy Instagram
There's no denying then that Sonam indeed is the harbinger of fashion in the Indian entertainment industry. Adding another beautiful feather to her hat now is this look of hers, which honestly has us at a loss for words.
courtesy Instagram
Sonam Kapoor recently shot for design label Shehlaa By Shehla Khan, and the results have been nothing short of astonishing.
Wearing this ruffled, soft pink lehenga and off-shoulder choli with net sleeves, Sonam Kapoor looked absolutely ethereal, especially given the nude makeup, loose, long locks look