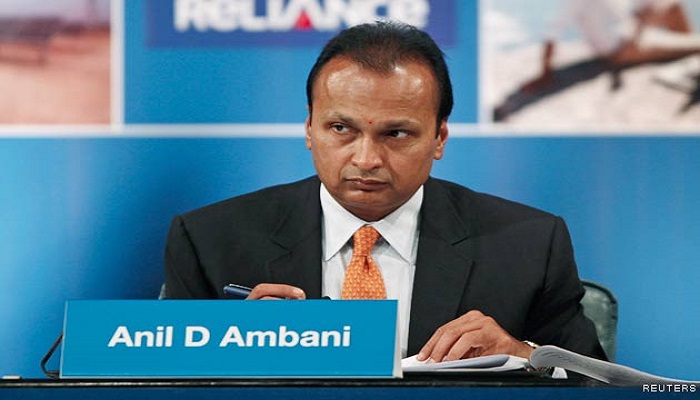 Reliance Communications seems to be in an even bigger trouble as lawsuits start to pour in. Here are the details of the report.
China Development Bank (CDB) has become the first lender to file a case against debt-ridden Reliance Communications Ltd (RCom) under the Insolvency and Bankruptcy Code.
Followed by the Chinese lawsuit, Reliance Communications Ltd.'s shares fell sharply on Tuesday morning.
The bank filed the case before the Mumbai bench of the National Company Law Tribunal (NCLT) on 24 November, and law firm Trilegal is advising the Chinese lender, the two said on condition of anonymity. The telecom company owes close to $2 billion in syndicated loans to CDB.
Swedish telecom infra giant Ericsson had also filed insolvency proceedings against RCom earlier this year over recovery of dues. RCom said the company has not been served any notice of the application filed by CDB with NCLT.
RCom said, "The Company is engaged through Joint Lenders' Forum (JLF) with all its lenders for a successful resolution of the strategic debt restructuring (SDR) process. The CDB has also been actively participating in the JLF."
RCom said that the company is "surprised by the untimely and premature action" of the CDB of filing an application at NCLT. "The company continues to remain engaged with all lenders, including the CDB and is confident and committed to a full resolution with the support of all lenders."
The telecom company has a debt of Rs 47,000 crore and is now shutting down its loss-making 2G and 3G voice business across the country. The company is also looking at a piecemeal sale of its various businesses, including tower assets, sub-sea cable and enterprise operations to get money.
RCom's poor financial position has been exacerbated after the launch of operations by Reliance Jio in September last year.
The merger with Aircel fell through, and on 20 October, the company presented a fresh debt repayment plan to its creditors. Under the new plan, the company envisages raising Rs 27,000 crore through sales of assets including spectrum, real estate, and towers. It said that a further Rs 7,000 crore will get reduced after lenders convert this into equity for a 51% stake. Lenders have not approved this plan yet, another person familiar with the matter said on condition of anonymity.
On Monday, shares of Reliance Communications (RCom) fell 1.11% to Rs13.35 while the benchmark Sensex rose 0.13% to end the day at 33,724.44 points.
The shares in the company were trading down 4.1 percent in Tuesday morning trade after having fallen as much as 9.4 percent earlier in the day.