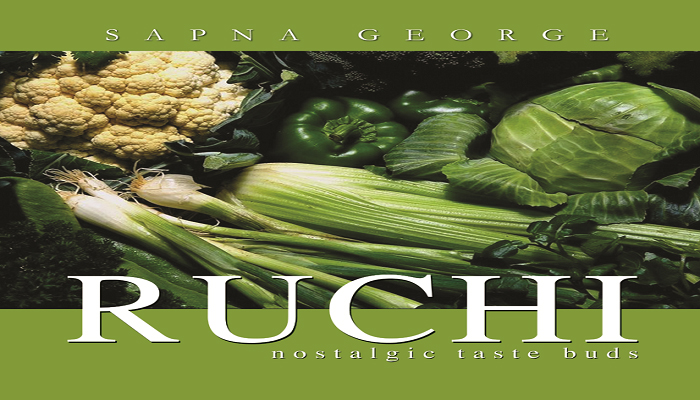 The Kerala, where I   belong to situated in the southern corner of India, is linked its history, geography, demography to its food than culture. Kerala cuisine offers a multitude of both vegetarian and non-vegetarian dishes prepared using fish, poultry and red meat with rice a typical accompaniment to every meal. Kerala is known as the "Land of Spices" because it traded spices with Europe as well as with many ancient civilizations.  Chilies, curry leaves, mustard seeds, turmeric tamarind, and asafetida are all commonly used. A primer of Kerala cuisines and it's variations are known as Syro Malabar, Hindu and Mappila Cuisine which is the basic food conventional divisions. Ruchi', the literal meaning of the word in Malayalam, the Kerala language means 'taste'. Here in these pages of Ruchi, I would like to put across to my readers a variety of cuisine from around the world. I believe food connects us to our past, to our memories, to our family, maybe to a grand-mother we never met, to friends, sometimes to unknown people too. So let's rediscover through taste, the one common language in humanity, that's food.
Ingredients
Chicken – 1 Kg 
Shallots (Small onion)    – 200gm
Coconut oil- 4 tablespoon
Ginger -1 piece
Onion – ½ cup
Garlic- 1 bulb
Turmeric powder   – ½ TSP
Coriander powder- 3  TSP
Chilli – 3
Pepper powder- ½  TSP
Cardamom- 3
Cinnamon  – 2 pieces
Sweet fennel – 1 TBSP
Cloves- 4
Curry leaves-2 stems
Salt- As required
Method
Put pieces of chicken into a wide mouthed vessel.  Add coriander powder, Chilli powder, salt, ground spices, ginger-garlic paste, shallots (small onion), onion and curry leaves and mix well. 
Turn on the stove and heat for some time and let the water in chicken comes out. If necessary, add ½ cup boiled water and boil the chicken keeping the lids on for 15 minutes.
Remove the lid and boil in low flame for 5 more minutes.  Transfer the curry to a serving bowl, keeping the gravy as required.
A Note:- if you mix and boil and keep them in the freezer, for an emergency guests you can always prepare as curry and fry. The half cup boiled water can be coconut milk according to your accompaniment and time of serving. If you boil, cut potato's & Carrots in the freezer, add those too to enhance quantity and quality of the curry.