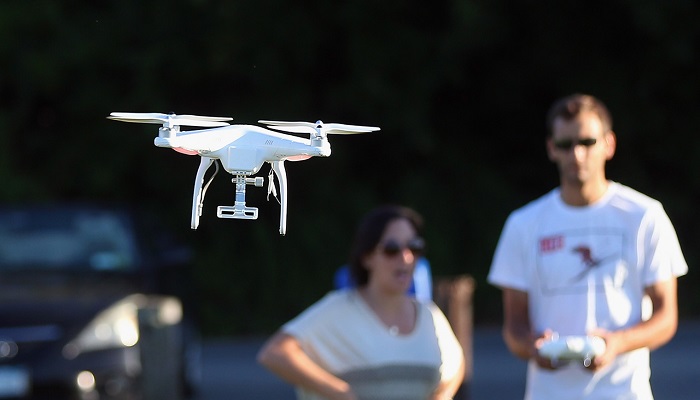 Want to fly a drone? Be a certified flyer? Then this is your chance.  
Over 1,000 drone owners including 700 hobbyists have been certified in Dubai since the launch of Sanad Academy, the UAE's only RPA (Remotely Piloted Aircraft) training and certification center, set up three years ago.
Drone owners cannot get a pilot license from the DCAA without this certification.
Located at Al Lisalli flying field, the academy is the first dedicated center in the region for drones. It was established by the Dubai Civil Aviation Authority (DCAA) to test and certify drone operators and drones in UAE with DCAA Endorsement.
Wake-up call
"There was an incident some time ago when someone flew his drone close to the Dubai International Airport forcing authorities to shut down the airport. It was a wake-up call to regulate drone operations," said Mansour Al Blooshi, chairman, Sanad Academy and winner of the 'drone for good' award, 2017.
"We are endorsed by DCAA and work closely with them to certify remote aircraft pilots. The idea is to also raise awareness among people about no flying zones," added Al Blooshi.
Flying unregistered drones is against the law. According to resolution No. 4 of 2017, relating to DCAA, violators flying unregistered drones will be slapped with a Dhs 20,000 fine and in some cases even a jail term.
Training and certification
The academy is a training ground for both hobbyists and professional drone operators. Those looking to get a license from DCAA to fly drones have to undergo a mandatory certification course from Sanad Academy.
The Sanad RPAS Basic certification (Dhs 350) is designed for hobbyists piloting light aircrafts below four kilograms.
Professionals piloting aircrafts below 12kg need a Sanad RPAS Professional (PRPAS) certification which costs Dhs 750.
Certificates for commercial drones (15kg) cost Dhs 4,700.
Candidates are provided with a theory handbook prior to the assessments and need to score a minimum 85%.
The assessment includes questions focused on basic aircraft knowledge, safety procedures and civil aviation rules/regulations.
"Once the applicants pass the exam they go to DCAA to get their license. The process takes between seven and 10 days," said Al Balooshi.