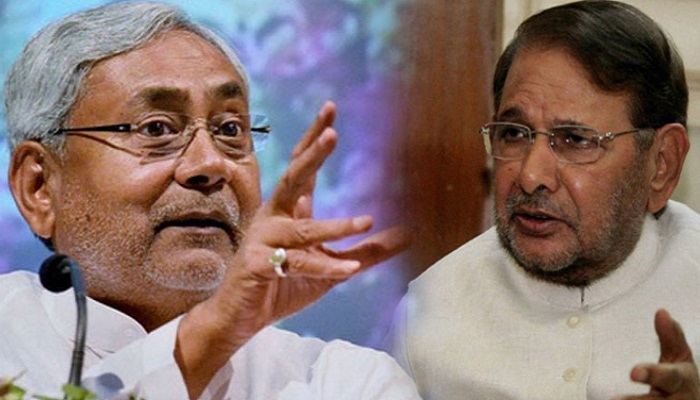 This is the reply that Sharad Yadav gives for the insult that the Bihar Chief Minister meted out. Here are the details.
Rebel JD(U) leader Sharad Yadav charged party president and Bihar Chief Minister Nitish Kumar with insulting the public mandate by quitting the Grand Alliance and stitching an alliance with the BJP to form a new government in the state. "Had the Grand Alliance – comprising JD(U), RJD and Congress – not been formed, Nitish would not have been able to retain power. Yet, he did not bat an eyelid before insulting the public mandate," Yadav said at a function.
The former JD(U) president has been opposed to Kumar reuniting with the BJP, which had been the party's ally for close to two decades until the Bihar CM snapped the ties in 2013 following differences over making Narendra Modi the Prime Ministerial candidate.
Kumar resigned from his post a few months ago following differences with RJD over corruption cases against his then deputy Tejashwi Yadav. He formed a new government a day later after the BJP, which the Grand Alliance had fought against in the 2015 polls, came up with offers of support.
However, Yadav has since been isolated within the party with the Election Commission rejecting his claim over the JD(U)s symbol and the faction headed by Kumar pressing for his disqualification from the Rajya Sabha.
Addressing a meeting of extremely backward classes people, he said "Dalits should have been in the social mainstream. They are the people who built the monuments that are the country's proud heritage. Artisans and craftsmen have come mostly from the backward classes."
He also said that lack of unity among Dalits, extremely backward classes and tribals has helped the BJP come to power at the Centre.