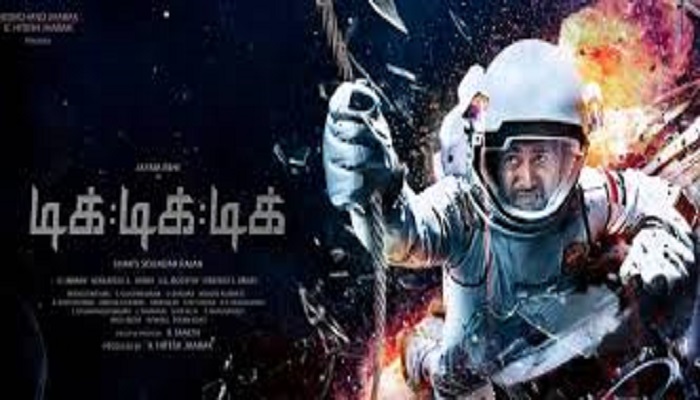 Tamil actor Jayam Ravi shared the trailer of his upcoming sci-fiction film Tik Tik Tik. The film that has been marketed as India's first space film, looks inspired by Hollywood director Michael Bay's superhit film Armageddon.
The trailer of the Tamil film opens with a small asteroid hitting the earth and causing a significant amount of damage to a middle-class residential complex in Chennai. It is a national security issue as the government find out that another rogue asteroid way bigger than the one hit previously is headed straight towards South of India. Soon the top officers of Indian defence department and space scientists contemplate ways to preempt the impending calamity, which is due in seven days. So, they decide to nuke it in the outer space itself.
Ecstatic to present to u #TikTikTikTrailer https://t.co/04VSUYdyg0 #FirstIndianSpaceFilm #FirstAsianSpaceFilm ???God bless the entire team! @ShaktiRajan @JabaksMovies @immancomposer @madhankarky @NPethuraj

— Jayam Ravi (@actor_jayamravi) November 24, 2017
Going by the trailer, we can understand that there is space station with a nuclear missile that can destroy the rogue asteroid. But there is a catch. The in-charge of that space station seems to be in a quarrel with India. So, they enlist the service of a local magician, Jayam Ravi, to go into space and save the lives of millions of Indians. How can a street hustler stop an asteroid? Valid question, and hopefully, director Shakti Soundar Rajan has a convincing answer to it.
But, one can't help wonder, what's the play here. Is it something like the government wants to send a trickster to outer space, so that he can sneak into the "enemy" space station, and fire the nuclear missile at the falling asteroid?