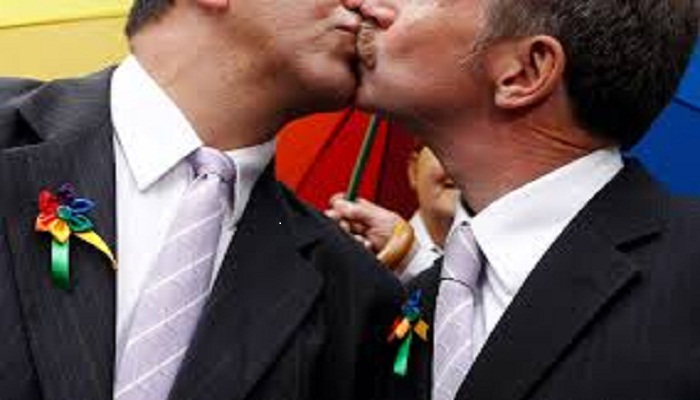 An Australian MP has proposed to his partner during a parliamentary debate on legalizing same-sex marriage.The Melbourne pair has considered themselves fiances for years, and now, as same-sex marriage enters the final stretch of parliamentary debate, their long-awaited wedding day finally nears.
Tim Wilson, who has reportedly been engaged to Ryan Bolger for nine years, fought back tears as he thanked his fiance for enduring a marriage debate that "has been the soundtrack to our relationship".
"In my first speech I defined our bond by the ring that sits on both of our left hands — that they are the answer to the questions we cannot ask," said the 37-year-old.
"So there is only one thing left to do: Ryan Patrick Bolger will you marry me?"
Bolger, who was sitting in the public gallery, quickly responded "yes." Mr. Wilson became emotional when paying tribute to Mr. Bolger, thanking him for his trust and for standing beside him during his political career.

"This is a historic moment of inclusion, of recognition, of respect, day to be especially proud that all of our friends, our colleagues, our neighbors, our brothers, our sisters, can marry the people they love," Prime Minister Malcolm Turnbull said shortly after the bill was introduced for debate in the lower house on Monday.
"I certainly don't pretend to be an overnight convert to support same-sex marriage but I am pledged to respect and to facilitate the verdict of the Australian people," Former conservative prime minister Tony Abbott said.
The bill was introduced by Liberal MP Warren Entsch, a long-time advocate for same-sex marriage. Australians decisively supported same-sex marriage in a national vote. Almost 62 percent of Australians voted Yes in the government's postal survey in favor of same-sex marriage being made legal.