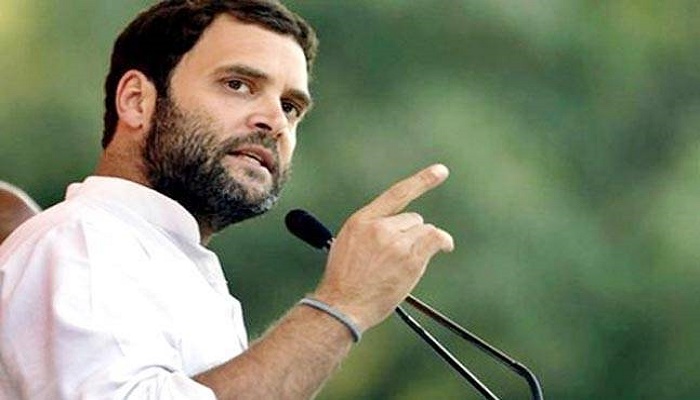 Rahul Gandhi is likely to emerge as the lone candidate in the fray and decks have been cleared for his election as the Congress president, succeeding his mother Sonia Gandhi, who has held the post for 19 years in a row now.

Here are some unknown facts about Congress VP Rahul Gandhi:
i. Rahul, 42, is the elder of the Gandhi siblings – sister Priyanka Vadra is two years his junior. They are very close to each other, but Priyanka is more charismatic and bears a striking resemblance to their grandmother and India's former prime minister Indira Gandhi.
Rahul was 14 when his grandmother was assassinated by her bodyguards.
ii. He attended St. Columba's school in New Delhi and the Doon School in Dehradun. In 1989 he went to St. Stephen's College, New Delhi and earned bachelor's degree in History. He also earned M.Phil degree from Trinity College.
iii. Rahul Gandhi earned the degree in international relations and development studies at the universities of Cambridge and Rollins.
Before his political career, Rahul Gandhi established his own firm, Backops Services Private Limited in 2004 in Mumbai, Maharashtra, India.
iv. Rahul Gandhi was arrested for the first time when he was going to meet the farmers in Bhatta Parsaul village in Uttar Pradesh in May 2011.
v. In the bio profile of the official parliamentary website, Rahul declared his profession as "farmer" in 2004, his first term in parliament. However, in his second stint in 2009, the professional description was changed to "strategy consultant". His educational status – MPhil in Development Economics – remains unchanged.
vi. In 2006, Rahul had purchased two shops in Metropolitan Mall in Saket with super built-up areas of 514.44 square feet and 996.98 square feet. In his 2009 election affidavit, Rahul had declared that the combined value of these two properties stood at around Rs 1.63 crore. He sold the shops for Rs 5.28 crore sometime in 2012-13.
vii. While he fiercely guards his privacy, Rahul went on record to clear misinformation about his girlfriend, Veronique Cartelli, who studied in the same university as him in England in the 1990s and whom he considered his best friend. "My girlfriend's name is Veronique, not Juanita. She is Spanish and not Venezuelan or Colombian. She is an architect, not a waitress, though I wouldn't have had a problem with that." The current status of their relationship is unclear.