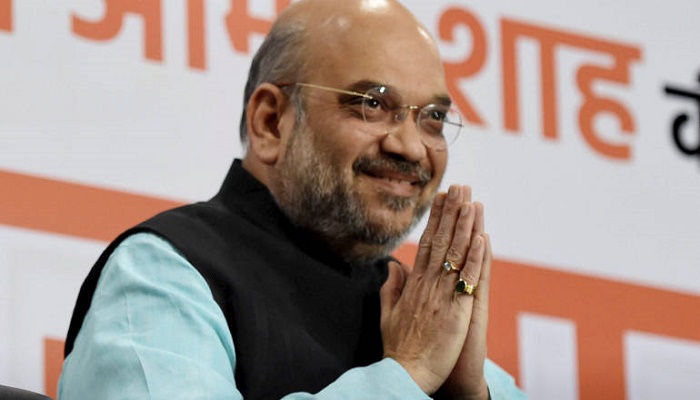 With the Gujarat elections just around the corner, the candidates and party members are making sure to leave no stones unturned. This latest news is an example.
An audio clip of BJP national president Amit Shah has been circulated in the party ranks, telling them in Gujarati to bring at least "ten of their friends and neighbors" to vote for the BJP before 10.30 am.
Shah is banking on the mathematics of "missed call memberships" to add up to the magic figure of 150 seats in the Gujarat Assembly elections.
Shah is heard in the audio clip addressing the BJP members, "I am Bhajpa adhyaksh Amit Shah speaking. You all might have already been into election work. This time as decided, all workers of Bharatiya Janta Party on the election day, along with the family's votes have to vote before 10.30 am."
Further appealing to them, he says: "…make sure to take along your friends, neighbors, and family too for making another ten votes before 10.30 am."
Confirming the development and circulation of Amit Shah's audio clip, the BJP spokesperson Jagdish Bhavsar said, "The request is for voters to cast maximum votes on election day. There is nothing wrong in this as the Election Commission itself promotes maximum voting. So, Amit Shahji is requesting to cast maximum votes and in favor of the BJP."\