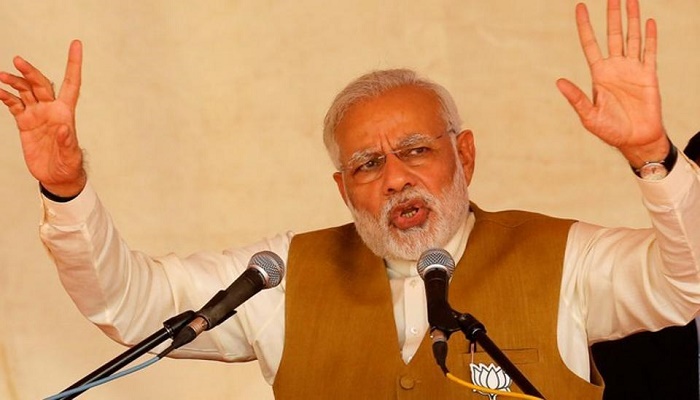 Ahead of the Gujarat elections promises have been made to the public. Are these promises to be kept or are they just a tactical move?
Questioning Congress' assurance of reservation to Patidar community in Gujarat, Prime Minister Narendra Modi on Saturday said it will either have to "snatch" the share of SCs, STs, and OBCs or is making a "false promise" like it did on Muslim quota issue in several states.
"Either they (Congress) have to snatch it from others or they are spreading lies," Modi said in his first major direct attack on Patidar quota issue, which has rankled the BJP especially after the agitation spearhead Hardik Patel backed the Congress in the Assembly polls.
In his earlier campaign speeches, the prime minister had urged the people not to be taken in by false promises.
Addressing a rally in Lunawada town of Mahisagar district on Saturday, Modi said, "I want to ask the Congress party…you gave a lollipop to the Muslims in all the states of the country that you will give reservations to that community.
"I want to ask my Muslim friends, have they given you reservations anywhere in the country? Has this not proved to be a false promise."
"Now, they have made a similar promise to another community (in Gujarat). From where will they provide reservations. With they snatch it from the OBC, Adivasi (tribal) or SCs," Modi asked.
Last month, Patidar quota stir leader Hardik Patel pledged support of his Patidar Anamat Andolan Samiti (PAAS) to the Congress for Gujarat Assembly elections, saying the opposition party has accepted the demand of giving reservation to his community in a "special category".
Patel, who led violent protests in support of the demand that left several people dead in police action, had said that the Supreme Court's cap of 50 percent on the reservation was just a "suggestion".