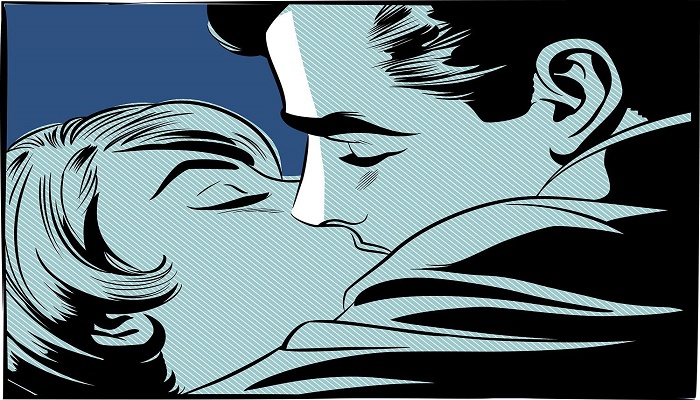 Kissing in public is not accepted by the Indian society but in a village of Jharkhand, there is a competition every year, in which married couples can do this in public.
This event was held in Dumariya Siddha Kanhu Mela in Dumariya village of Pakur district, 321 km away from Ranchi. Whose name was 'Kiss Competition'. And the competition was held in presence of legislator Simon Marandi.
Over 18-odd tribal couples locked their lips in the presence of thousands of people in Dumaria village, around 321 km from state capital Ranchi, in a never-seen-before competition.
Simon Marandi, a Jharkhand Mukti Morcha (JMM) legislator who organized the competition, said it was an initiative to check growing cases of divorces and differences between couples in the tribal community here.
"Tribals are basically innocent and illiterate. Due to which, the family system is weakening. To make them aware of our social structure and responsibility towards the family, the idea of a kissing competition was conceived," said Marandi, who retained the Littipara assembly seat by defeating BJP's Hemlal Murmu with 12,900 votes in April 2017 byelection.
He said such a competition would help strengthen the relationship between the husband and wife in the tribal community.
It was attended by several politicians, including Jharkhand Mukti Morcha's Shyam Yadav. Other highlights of the event were folk songs and dance.
A village of 72 families, Dumaria's total population is 333 of which 169 are males and 164 are females as per the census report of 2011. The average sex ratio of the village is 970, which is higher than the Jharkhand average of 948.
Dumaria's average literacy rate is only 25%, which is lower than the state average of 66.41%. In the village, male literacy stands at 33.09% while female literacy is 16.41.