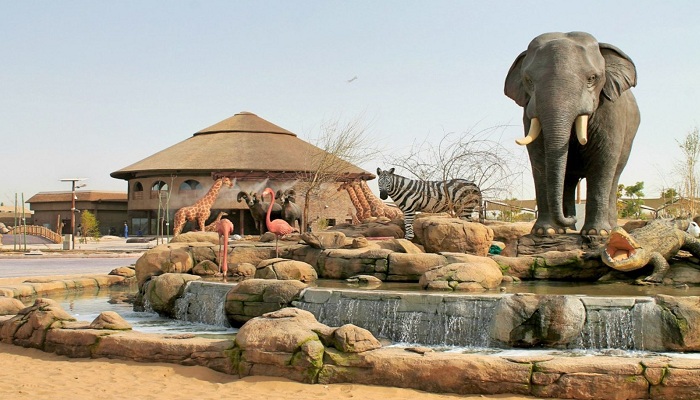 Dubai Safari announces a happy news for all visitors
The UAE's much-awaited wildlife park Dubai Safari will be officially open to the public in January, a top official announced during the soft launch of the Dh1-billion facility on Tuesday.
For two weeks until then, visitors will be given free entry, Hussain Nasser Lootah, director-general of Dubai Municipality, told.
Free entry for all
In a late night post on social media on Tuesday, Dubai Safari announced free entry for all visitors during the soft launch period – starting from December 12 – daily from 9 am until 5 pm for two weeks.
Ticketing officials said the Asian, African and Arabian villages housing zoo enclosures of animals will be open from 9am to 9pm from Wednesday.
However, the Safari Village where visitors can go for an open Safari drive will be open from 9am to 6pm, with tickets being issued only till 4pm.
The park replaced the 50-year-old Dubai Zoo in Jumeirah which housed around 1,000 animals, birds and reptiles. They were shifted to Dubai Safari last month.
Utmost care is being given to the animals, right from their selection itself. Tests are done to ensure their fitness and experienced trainers and keepers from different parts of the world have been hired to take care of them.
A veterinary hospital, which will be extended with a research centre having a state-of-the art lab, is part of the project to offer treatment and care for the animals.
Air-conditioned artificial rocks, misting fans and chilled water will be used to keep them cool during summer. Pools, muddy ponds and other waterbodies will also provide natural habitat for animals.
Officials said Dubai Safari will host a breeding programme at the conservation centre that aims to release animals into the wild each year.