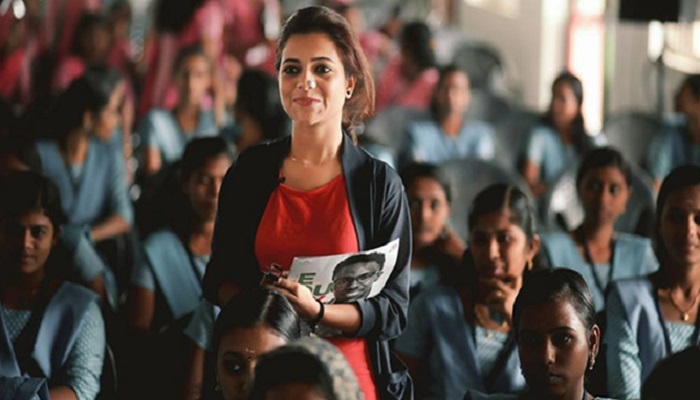 After a Manjeri native faces threats online after participating in a flash mob on the venue of International Film Festival(IFFK). A group of women staged a flash mob on the premises of Tagore theater, the main venue of the film festival on Sunday. 
The museum police registered the case after Jazla Madappalli faced threats online. Jazla had filed a complaint with the State Women's Commission after she had to face a barrage of criticism on social media.
Jazla, who is also the Malappuram district vice-president of the Kerala Students Union (KSU), said here on Tuesday that she had to face threats, including murder and social ostracism, on Facebook and WhatsApp for taking part in the flash mob. She is also planning to lodge a complaint with the State Human Rights Commission.
After the performance, Jazla, in Facebook Live, termed the flash mob a protest against the 'online brothers who have been playing the protectors of girls' and harassed three Muslim girls online for participating in a flash mob on December  1 in Malappuram.