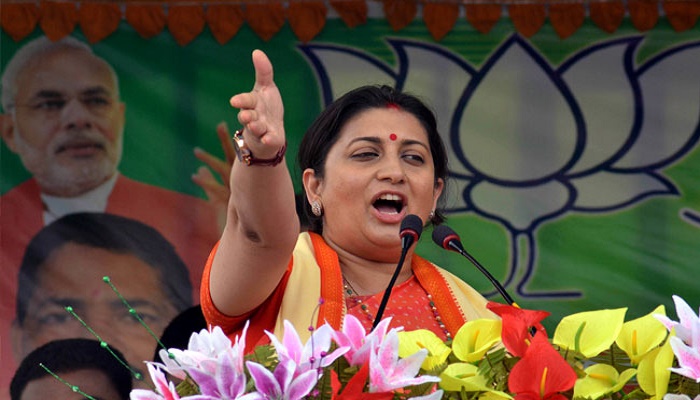 Union Minister Smriti Irani has taken another initiative to get an edge in Congress President Rahul Gandhi's parliamentary constituency Amethi.
The new strategy is in view of the presence of a large number of neem trees in the district, Irani is making plans for Gujarat Narmada Valley Fertilizers and Chemicals (GNFC) to buy 'neemboli' (collected from neem trees) directly from the sellers in the area.
As per the reports, a workshop was organized in the Collectorate Auditorium on Wednesday to make the roadmap for the implementation of the plan at ground level.
The workshop was attended by District Officer Yogesh Kumar, the PRO of Union Minister Smriti Irani, Chief Development Officer and officials of Narmada Valley Fertilizers and Chemicals, from Gujarat. Neem's benefits and utility in the workshop were discussed in detail.
Ashutosh Singh, Deputy Manager of Gujarat Government-run company said that neem oil can also be manufactured with neem-coded urea as well as many other items.
People can now get employment by collecting neemboli, which is mostly considered useless, and the market will be available in their village itself.