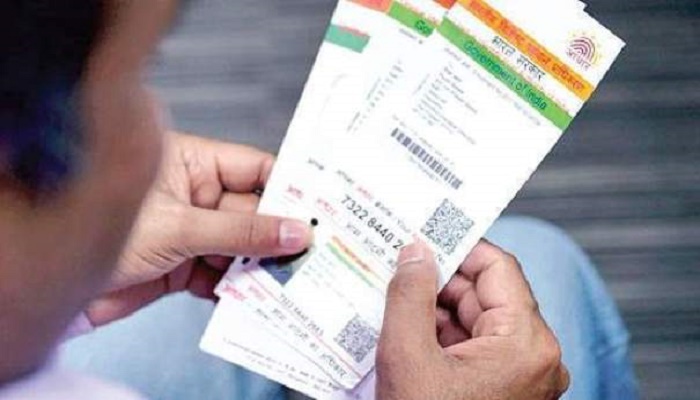 The Supreme Court extended until 31 March next year the deadline for mandatory linking of Aadhar with various services and welfare schemes.
Non-Aadhaar card holders opening a bank account would have time until 31 March to produce their Aadhaar card before the bank. In the meanwhile, the application number of Aadhaar can be submitted to the bank.
On Thursday, a five-judge Constitution bench headed by Chief Justice Dipak Misra heard arguments in support and against the mandatory linkage of Aadhaar for nearly three hours in a packed courtroom and said it would pronounce its interim order Friday morning. The bench further said the final hearing on the petitions challenging the Aadhaar scheme itself would commence from January 17 next year.
Attorney General K.K. Venugopal told the court that the government was willing to extend the deadline for linking Aadhaar with all services to 31 March, with the exception of mobile phones and new bank accounts.
On extending the deadline for linking new bank accounts, the government submitted that new bank accounts were being opened under schemes like the Jan Dhan Yojana and Mahatma Gandhi National Rural Employment Guarantee Act (MGNREGA) and Aadhaar was being linked only for the purpose of identification.
Shyam Divan, a senior advocate and one of the petitioners, argued that Aadhaar linking was being extended to all areas like availing scholarships, nursery admissions and medical treatment for HIV patients in violation of court orders.
"The government has disregarded the court's earlier orders that continue to have full sanctity and say that until the apex court takes a final decision on Aadhaar, it cannot be made mandatory for all services," Divan said. He added that the government should have sought variation of orders limiting mandatory use of Aadhaar.
Two new pleas challenging Aadhaar—one by the West Bengal government on the mandatory linking of Aadhaar to various schemes and another challenging its mandatory linking with mobile numbers—have also been brought to court.
The court will now begin hearing arguments on the validity of Aadhaar on 10 January