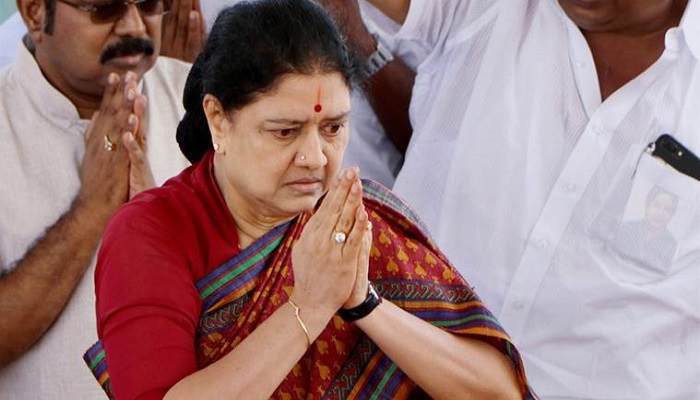 As a citizen of a country, whichever it may be, it is one's basics to perform your civic duty. Those who avoid it or are corrupt or promote such actions will face punishment.
The Supreme Court today granted bail to M Natarajan, husband of jailed AIADMK leader V K Sasikala, and his nephew in a duty evasion case connected to the import of a luxury car from the UK and asked them to deposit Rs 25 lakh each in its Registry.
The order was passed by a bench headed by Chief Justice Dipak Misra.
The bench asked the two to approach the trial court which would decide their bail conditions.
The Madras High Court had on November 17 upheld a trial court order sentencing Natarajan, along with three others– his nephew V Bhaskaran, Yogesh Balakrishnan and Sujaritha Sundararajan in the 23-year-old duty evasion case.
They were convicted of conspiracy, forgery, cheating and tax evasion and sentenced to two years in jail in the case by a CBI court in 2010.
A special leave petition was moved before the bench, which also comprised justices A M Khanwilkar and D Y Chandrachud, challenging the high court order.
The high court had said that there was ample evidence placed before the court by the prosecution to show that these accused were involved in cheating the government by producing forged documents.
The case relates to the import of a Toyota Lexus car in 1994. Natarajan declared it as a used vehicle and thereby allegedly evaded tax to the tune of Rs 1.06 crore.
The high court had said that the car with an engine capacity of 3000 cc which is not in compliance with the residence transfer provision was imported with fabricated documents.
The court had observed that the provision clearly restricts the import of car above 1600 cc by Indian nationals or foreign nationals of Indian origin coming to India for permanent settlement, unless the said importer has stayed abroad continuously for a period of at least two years and had used the car at least for one year before the date of import.
The CBI and the Enforcement Directorate had registered separate cases against Natarajan and the three others after it was found that the documents presented by them were fabricated.
According to the CBI, Natarajan, along with the three others, had substituted the original sale invoice with a photocopy of an invoice fabricated by changing the vehicle's manufacturing date to July 1993.